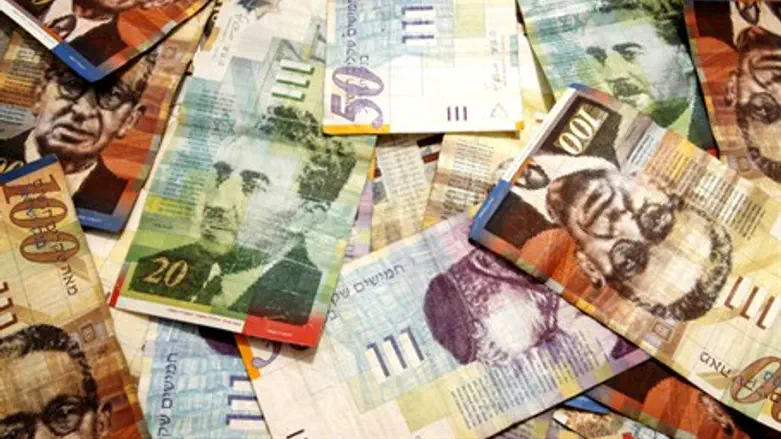 Money (illustrative)
Flash 90
2015 was the highest annual amount of financing rounds ever by Israel's high tech industry.
Israeli tech companies raised $4.43 billion last year, according to figures released Monday by the Israel Venture Capital (IVC) Research Center and KPMG as part of CyberTech 2016.
The amount raised is 30% higher than 2014, when 690 deals totaled $3.42 billion.
The average deal peaked as well, with $6.3 million in 2015, compared with the previous year's $5 million average round and a $4 million average deal in the past 10 years.
Ofer Sela, partner at KPMG Somekh Chaikin's technology group, said that in the fourth quarter of 2015 was especially successful in Israel, contrary to the rest of the world, remaining untouched by global concerns regarding the Chinese stock market and U.S. interest rate hike.
Israeli start-ups raised an aggregate $1.2 billion in the fourth quarter, 11% more than in the third quarter, and 10% more than in the fourth quarter of 2014.
Sela stated, "We expect the Israeli market to slow down if the bear market persists. The general current sentiment in the Israeli market is that 'winter is coming'."
The full IVC and KPMG report can be read here.