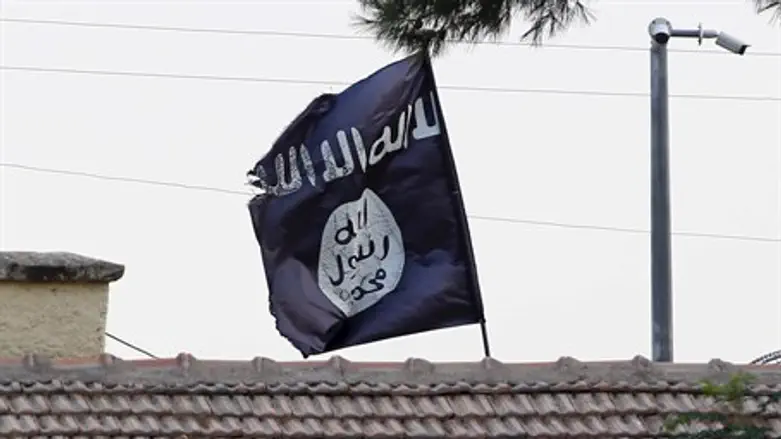 ISIS flag (file)
Reuters
Julio Pino, an associate history professor at Kent State University in Cleveland, Ohio, is being investigated by the FBI and Department of Homeland Security - over suspicions that he is involved with the lethal Islamic State (ISIS) jihadist group.
The investigation against Pino was confirmed by Cleveland Division FBI investigator Donna Sullivan, reports the Cleveland Jewish News on Thursday.
Kent State is providing full cooperation in the investigation according to Eric Mansfield, executive director of university media relations at the academic institution.
"As this is an ongoing investigation, we will have no further comment. The FBI has assured Kent State that there is no threat to campus," said Mansfield, a day after the university's president Beverly Warren on Wednesday likewise said there is no imminent threat.
Pino's specialty is Latin American history and the Third World, and he has vocally attacked Israel at the university over the years.
In an open leader to the "academic friends of Israel" back in August 2014, Pino called supporters of the Jewish state "directly responsible" for the "murder" of more than 1,400 Palestinian Arabs, in a reference to those killed in Gaza due to the terror war launched by Hamas.
Later that same month in an interview with Cleveland Jewish News, Pino said the letter was meant to emphasize the "reality of total apathy out there."
His hatred of Israel preceded Operation Protective Edge, however, as back in 2011 he disrupted a speech by a former Israeli diplomat by shouting out "Death to Israel."
Pino's support of terrorism was given full display in 2002 amid the Second Intifada or Oslo War as the terror war alternatively came to be known, when he wrote a column for the Daily Kent Stater.
In the piece, he praised an 18-year-old female Arab suicide bomber who detonated in Jerusalem, calling her courageous and a "shining star."