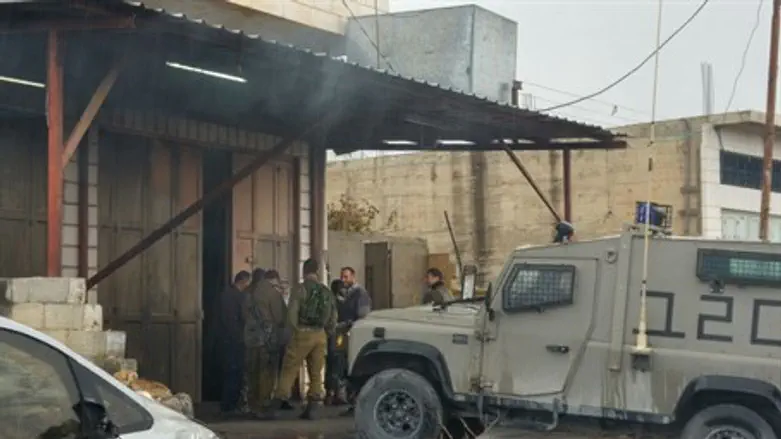 IDF in Hevron (file)
Eliran Aharon
A female Arab terrorist attempted to conduct a stabbing attack on Sunday evening at the western entrance of Kiryat Arba, which leads to Hevron.
A knife was found in the handbag of the female terrorist, who approached the gate from the ancient city in Judea where the Jewish patriarchs and matriarchs other than Rachel are buried.
Fortunately the terrorist was unsuccessful in her attempt and did not manage to inflict any wounds before being arrested.
The incident is in fact the third thwarted terrorist attack of the day.
Earlier on Sunday, an Arab terrorist attempted to carry out a stabbing attack at the Samaria Regional Brigade Junction in Samaria (also known as Bahad 3), but was shot dead by soldiers before he was able to harm anyone.
Before that attempt, a potentially major serious attack was thwarted outside a Jerusalem synagogue, as three Arab youths were arrested after having been found armed with knives outside the Heichal Yaakov synagogue in Kiryat Moshe.
The three are believed to have planned to carry out an attack on the synagogue as it was packed with worshipers attending morning prayers.