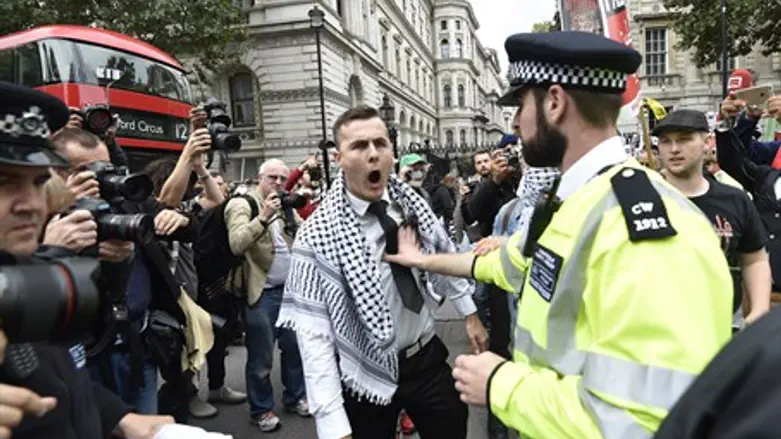 Anti-Israel protesters clash with police in London (archive)
Reuters
Police in Britain have begun an investigation into an on-air phone call to a BBC radio program, in which a caller ranted for 13 minutes against "Zionist Jews" and their "rule" over British society.
During BBC London's Simon Lederman program on December 22, the man, introduced as "Andy from St. Margaret's," said the world was controlled by "Zionist Jews," including "the Rothschilds, the people who own the Bank of England, the people who own the Federal Reserve."
He then continued with a long tirade in which he complained of an obsession with the Holocaust and said, "we are dominated by the Jews' system, the financial Jewish system."
In response to the anti-Semitic rant, the BBC was urged by the Campaign Against Anti-Semitism (CAA) to hand over the caller's details to police for an investigation.
"Even for the BBC this is shocking," said Jonathan Sacerdoti, director of communication at the CAA. "The radio presenter simply allowed an ignorant racist to speak for nearly a quarter of an hour while offering no counter-argument, correction or condemnation of his views."
A BBC spokesperson said in response that it apologized for "any offense caused by the caller's views," but asserted he was "challenged on his views throughout the conversation." 
According to the British Jewish News online, a spokesperson for the authorities said, "police in Barnet are investigating an allegation of anti-Semitism made by a caller to a London radio talk show. No arrests have been made. Inquiries are ongoing."