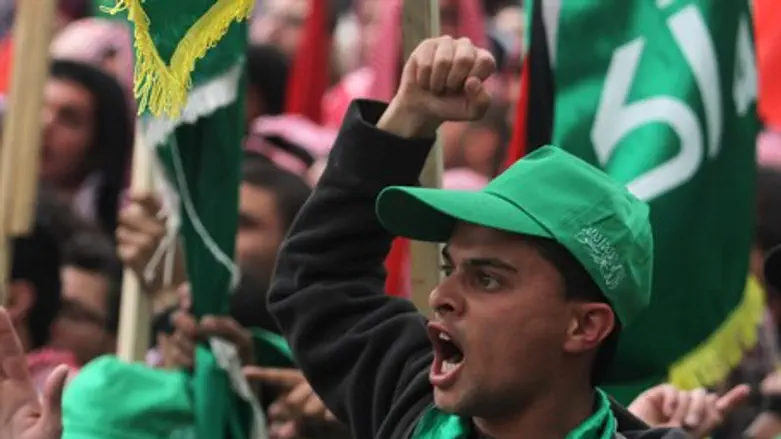 Pro-Hamas students at Birzeit University elections
Issam Rimawi/Flash 90
The Israel Defense Forces raided a pro-Hamas Palestinian university overnight Monday, seizing equipment suspected of being used for terrorist purposes.
"A large number of soldiers came about 2:30 am, blowing open the locks, breaking into three buildings and banning the university guards from approaching," Ghassan Khatib, vice president of Birzeit University, told AFP.
The army seized computers, speakers and other electronic equipment used by the student council, he added.
Located in Ramallah, the university is the best-known in the Palestinian Authority-controlled areas of Judea and Samaria. 
Islamists affiliated with Hamas, the terror group which controls Gaza, won the student elections in the university's council last April.
In campaigning for the student elections, Hamas-affiliated students emphasized the terrorist organization's war against Israel in the summer of 2014, trying to spin the operation as a victory. They likewise criticized Fatah for its security cooperation with Israel.
The IDF confirmed the raid, saying soldiers seized "Hamas propaganda material" as it constituted an "incitement to violence."
The radical university was also raided by the Israeli army in June 2014.
AFP contributed to this report.