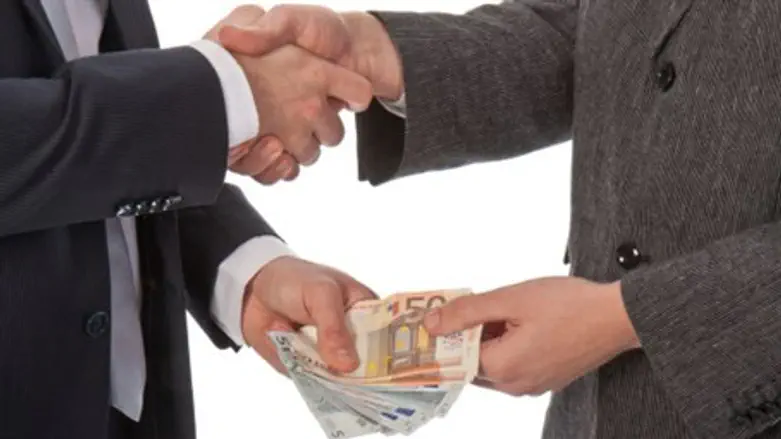 Corruption (illustration)
Thinkstock
Worrying results were found in a poll published on Friday, which revealed that no fewer than 72% of Israelis say the country suffers from widespread corruption.
A full 16.9% of respondents said Israel is a very corrupt country, while 55.7% classified it as rather corrupt, in a poll conducted for Channel 2 on Thursday and published the following day.
The poll, which was directed by Mano Geva and Mina Tzemah of the Midgam Institute together with iPanel, found that the disappointment in elected officials also extended to judges in the court system.
According to 58% of the respondents, judges are not impartial, but rather are influenced in making their decisions by public opinion and the positions of the media, which is largely leftist.
The highest results in the poll were found in response to the question of whether or not connections with those in positions of power and influence are needed in order to advance things in Israel.
Such connections are necessary in every case according to 30.7%, and another 61.6% said they are generally necessary, rendering a full 92% who feel that you need connections in order to get things done.