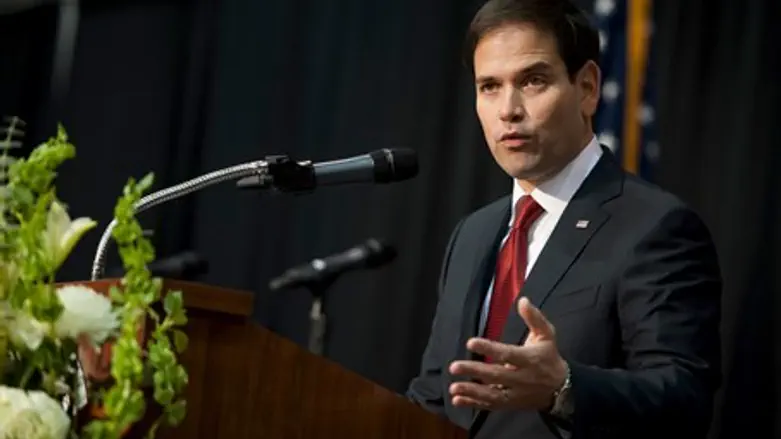 Marco Rubio
Reuters
US Senator Marco Rubio's (R-FL) presidential campaign announced Wednesday the formation of a Religious Liberty Advisory Board, in order to emphasize his commitment to religious liberty as he seeks the presidency.
Among the names of prominent leaders to serve on the Republican candidate's advisory board is Rabbi Dr. Meir Soloveichik, Rabbi of Congregation Shearith Israel and Director of the Straus Center for Torah and Western Thought at Yeshiva University.
"Religious liberty is the cornerstone of the American experiment. From the beginning, our commitment to the principle that no one should ever be prevented from living according to their religious beliefs or coerced into doing something they don't believe in has been tested," said Eric Teetsel, Marco Rubio for President's Director of Faith Outreach.
"In the last few years we have seen a debate over the place of religion and faithful people in the public square arise yet again. The next president must stand up and defend the religious liberty of all citizens," added Teetsel.
"Marco and our team are honored to have at our disposal the collective wisdom of America's foremost defenders of religious liberty. This diverse group represents men and women of many faiths and perspectives, including academics, pastors, and advocates. We intend to take full advantage of their input and wisdom as Senator Rubio fights to protect American's religious liberty in the 21st Century."