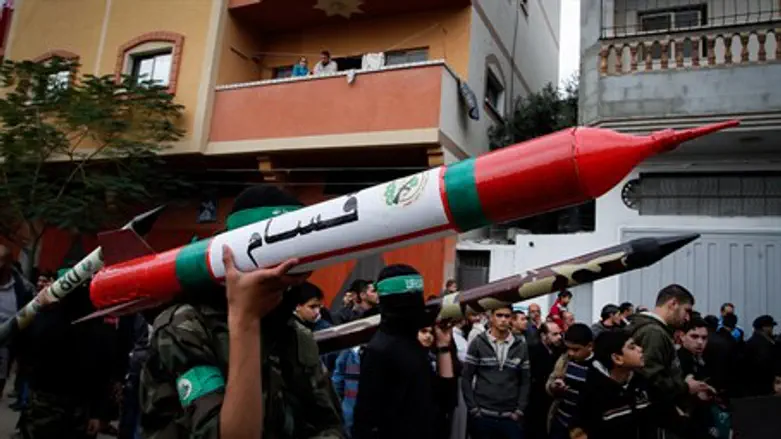 Hamas terrorists parade rockets in Gaza
Abed Rahim Khatib/Flash 90
Terrorists from Gaza fired two rockets at Israel last night (Friday), and more this morning. No one was harmed and no damage was caused.
In response, the Israeli air forces attacked Hamas sites in Gaza. The Israeli army said its "aircraft targeted two Hamas military training facilities and two military sites in the Gaza Strip," though Palestinian security sources told AFP that the strikes hit empty buildings and no one was harmed.
"The IDF holds Hamas responsible and accountable for all attacks emanating from the Gaza Strip," an official Israeli statement read.
Since the end of Operation Protective Edge in the summer of 2014, nearly 30 projectiles fired from the Hamas-controlled enclave have hit the Jewish state, according to military data.
Sunni militants claiming links to ISIS have said they were behind rocket fire from the Palestinian enclave in recent months, but Israel holds Gaza's Islamist rulers Hamas responsible for all such incidents.