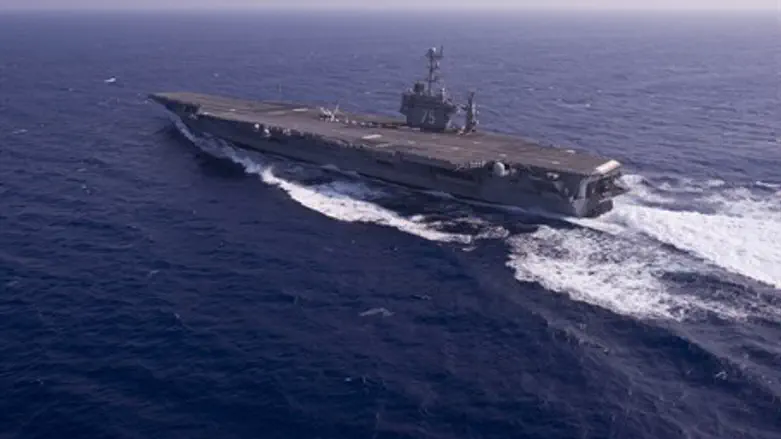 USS Harry S. Truman
Reuters
Iran denied on Thursday that its Revolutionary Guards launched rockets near an American aircraft carrier in the Persian Gulf, Reuters reports.
Earlier this week, an American military official said that the Iranian navy test fired several rockets near three Western warships, including the USS Harry S. Truman aircraft carrier, noting that  the United States viewed the incident as "highly provocative".
But the Revolutionary Guards' spokesman, Ramezan Sharif, denied that the incident took place.
"The naval forces of the Guards have not had any exercises in the Strait of Hormuz during the past week and the period claimed by the Americans for them to have launched missiles and rockets," said Sharif, according to Reuters.
"The publication of such false news under the present circumstances is akin to psychological warfare," he claimed.
NBC News, citing unnamed U.S. military officials, said the Guards were conducting a live-fire exercise and that the Harry S. Truman came within about 1,500 yards of a rocket as it entered the Gulf with other warships.
Iranian and U.S. forces have clashed in the Gulf in the past, especially during the Iran-Iraq war in the 1980s after the 1979 Islamic revolution.
Iran, which frequently conducts missile tests and maneuvers to underline its military muscle, has repeatedly threatened to close the Strait of Hormuz to oil tanker traffic should it be attacked.
The strait is a narrow channel at the entrance of the Gulf through which a third of the world's traded oil passes.
The United States has warned Iran that any attempt to close the strait would be viewed as a "red line" -- grounds for U.S. military action.