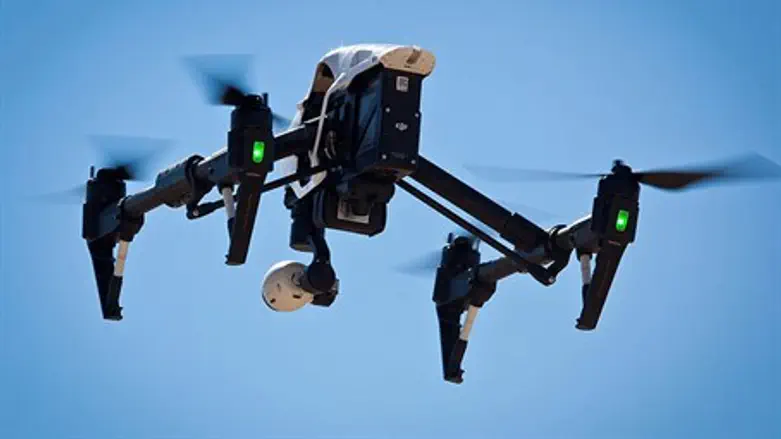 Drone (illustration)
Moshe Shai / Flash 90
Two Israeli citizens have been detained by police in Rome for allegedly flying a drone over the Vatican, reports The Local in Italian.
Airspace over the capital was declared a no-drone zone at the start of the jubilee year declared earlier this month by Pope Francis, over fears remote-controlled aircraft could be used in a terrorist attack.
Police patrolling the Vatican area spotted the drone, which contained a high resolution camera, flying over the Tiber River and St Peter's Square on Sunday morning, Roma Today reported.
The police reportedly found the men on a bridge near St Peter's. One of them was holding the drone's remote control.
The men were taken to questioning and will likely face charges for violating the drone ban.
Security forces have been put on high alert due to fears of jihadist attacks like the Paris massacre of November 13.