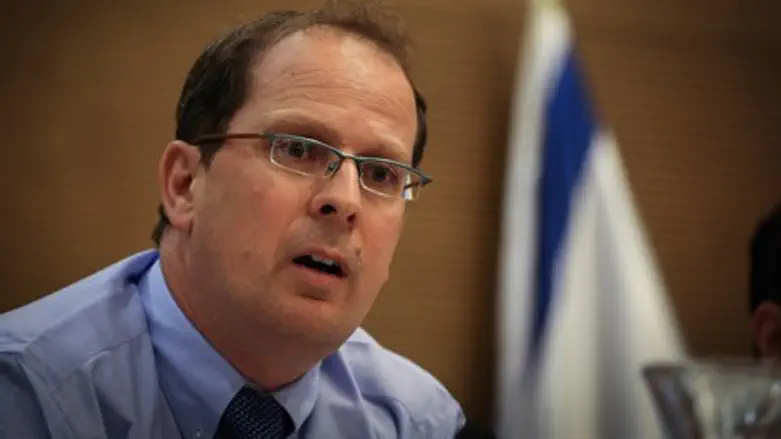 Raz Nizri (file)
Hadas Parush/Flash90
Deputy Attorney General Raz Nizri arrived at the ISA holding facility to meet the suspects being held on charges of being involved in the Duma arson case Sunday, to inspect their physical conditions and examine allegations of torture. 
Justice Minister Ayelet Shaked (Jewish Home) confirmed that the Deputy Attorney General met with the detainees.
The meeting took place against the backdrop of an unprecedented campaign against the ISA, claiming serious violence in the investigations against the suspects involved in the assassination. 
Attorney Itamar Ben-Gvir, who is representing one of the detainees called the move "too little, too late."
"I would expect Mr. Nizri to have visited the ISA as soon as allegations of torture were raised," he said. "The impression is that Nizri only arrived to check off a box on a checklist [...] anyone who wishes to ensure human rights should have gone to visit in real time to see if the Duma suspects were under physical torture." 
Earlier Sunday, Honenu Attorney Adi Keidar filed a formal complaint over the case to the ISA Ombudsman for Interrogatees' Complaints over the case. The department confirmed receiving the complaint, but it is unclear whether an internal investigation will be launched.