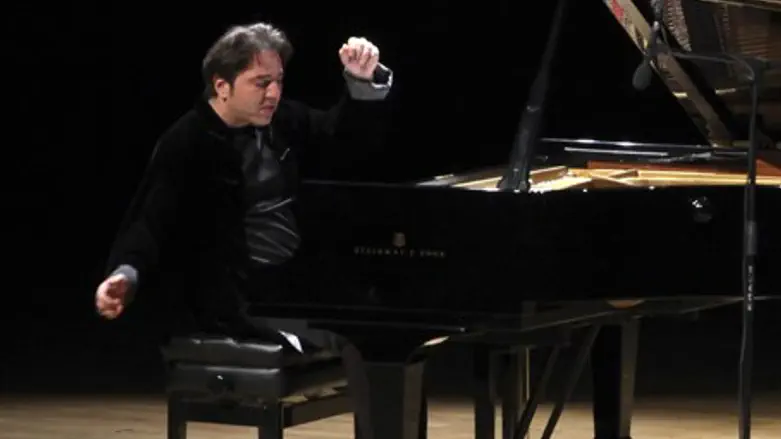 Turkish pianist Fazil Say
Reuters
The Turkish Supreme Court of Appeals this week reversed its earlier decision to jail world-renowned Turkish pianist and composer Fazil Say for 10 months, on charges of "blasphemy."
In its ruling reported by the Hurriyet Daily News on Friday, the court called for "a tolerant and wide view for the sake of a free society. Freedom is essential and constraint is exceptional."
Say has released numerous recordings and toured worldwide, and has received many awards for his celebrated musical talents.
But back in April 2013, he was slapped with a suspended 10-month jail sentence for "insulting religious beliefs held by a section of society." His crime? Posting on Twitter several lines written by the 11th century CE Persian poet Omar Khayyam.
Included in the lines posted by Say was the following "blasphemous" example: "You say its rivers will flow in wine. Is the Garden of Eden a drinking house?"
He also stated on Twitter that he is atheist, and that he is considering to move to Japan due to the rise of conservative Islam and intolerance in Turkey.
Fortunately for Say, the Supreme Court of Appeals back in October ruled that Say's posts fall within the guidelines of freedom of thought, and should not cause him to be imprisoned. The detailed ruling in the case was released earlier this week.
"In the current century, in our country which we believe is modern, in our extant judicial system in which we trust under all circumstances, there is need to have a more tolerant and wider view in the name of being a free society that is composed of free individuals," opined the court.
The judges said Say in his posts did not try to "insult religious values embraced by a part of the people," that he did not "call for or advise violence," and indeed utilized his "freedom of expression in a legal framework."