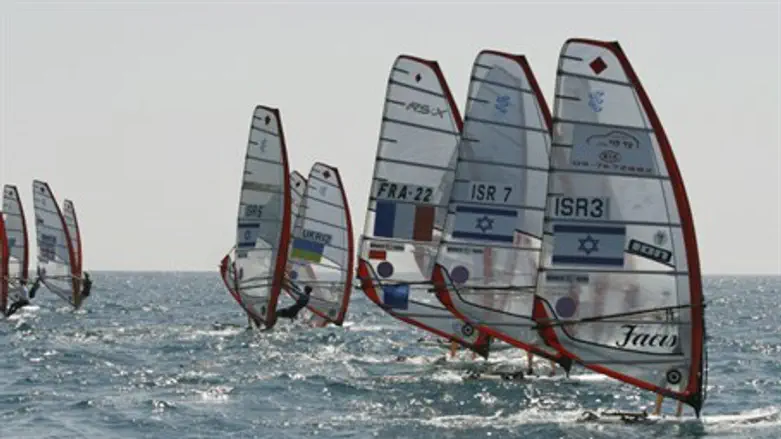 Israeli windsurfing competitors
Flash 90
The Israel Sailing Association (ISA) announced Wednesday that two young windsurfers, Yoav Omer and Noy Drihan, along with their coach Meir Yaniv, would not be attending the ISAF Youth World Sailing Championship in Langkawi, Malaysia, set to begin Sunday.
The decision came after organizers demanded that the surfers could not compete under the Israeli flag, would not be permitted to use any symbol identifiable with Israel on their clothes or surfboards, and should an Israeli win a gold medal the Israeli national anthem would not be played.
ISA chairman Gili Amir announced: "As we have yet to receive visas, 24 hours before the planned departure, and because of the limitations and difficulties imposed on us the organizing committee of Malaysia, we decided not to participate in the competition"
Amir claimed that the Malaysians' demands are unacceptable and since the delegates did not receive visas anyway, they decided not to participate.
"We condemn the unsporting conduct of the organizing committee. We will not accept humiliation and we are considering filing a lawsuit against the ISAF and the host country in coordination with the Olympic Committee of Israel."
Malaysia, which is a Muslim majority state in southeast Asia, does not have diplomatic ties with Israel.