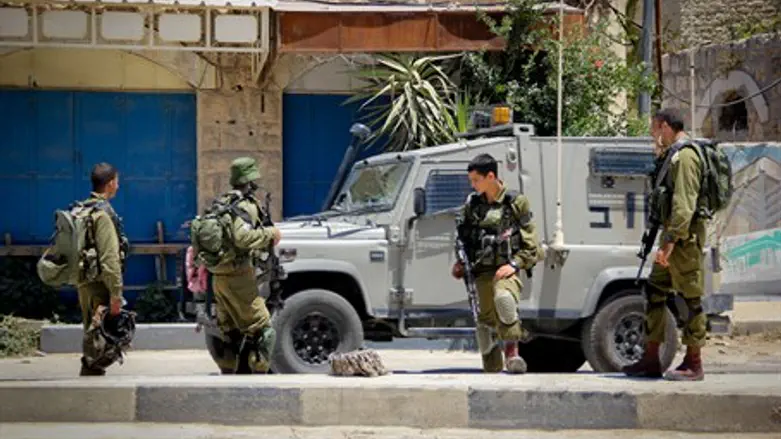 IDF soldiers in Hevron (file)
Garrett Mills/Flash 90
An Arab terrorist armed with a screwdriver attempted to stab Israeli security forces on Thursday morning at the Kvasim Junction, just south of Hevron in Judea.
The terrorist was neutralized; none were injured in the attempted attack. 
"A Palestinian armed with a screwdriver approached a checkpoint near Hevron and attempted to stab security forces," the army said in a statement. "The forces responded to the imminent threat, thwarted the attack and shot the perpetrator, resulting in his death."
About an hour earlier on Thursday morning, an Arab terrorist stabbed two Israeli security guards at the Ariel Industrial Park, next to Ariel in Samaria. 
He was eliminated by security forces at the scene. 
Both security guards, a man and a woman, have been transferred to Beilinson Hospital in Petah Tikva for treatment.