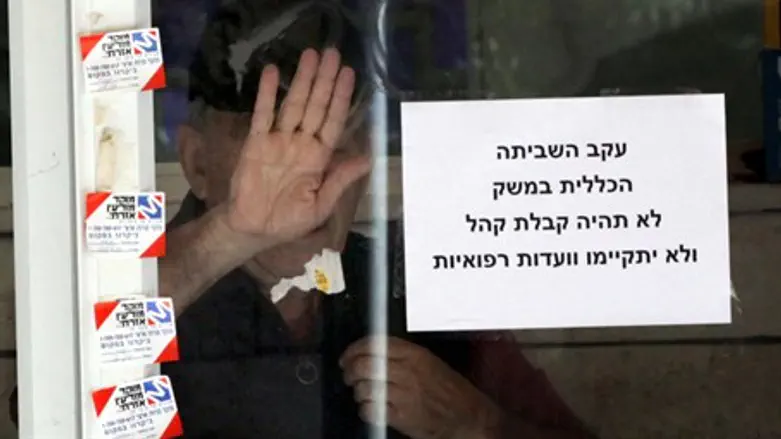 General strike (archive)
Yossi Zamir/Flash 90
The Ministry of Finance and the Histadrut labor federation reached an agreement overnight Tuesday that prevented a general strike that was scheduled to start at 6 a.m. Wednesday morning.
The dispute was over the Histadrut's demands to update public sector wages as well as an impasse in negotiations with the Treasury on an agreement on new wages for sector employees.
Under the agreement reached Tuesday night, which is valid for a period three years and two years retroactively, a wage increase amounting to 7.5% will be given to workers in the public sector over the next three-and-a-half years, half of which will be differentiated for disadvantaged workers.
Workers will also get a 2,000 shekel grant to be paid in two installments of 1,000 shekels each on January 2016 and January 2017.
According to the agreement, workers in a low pay scale will be given preference by receiving an extra payment at 7.5% more than that given to other workers. It was also agreed to change the human resources hiring process so as to reduce the bureaucracy and ease job hunting.
Parents working in the public sector will be given an additional vacation day in August, which can be used to shorten the work days in that month.
The parties are expected to update the Labor Court on the developments in the negotiations between them until January 3 at 12 p.m., at which time the next course of action will be determined.
Had the strike taken place, it would have included government offices, hospitals, schools, public transportation and workers at the Ben Gurion Airport, which is particularly busy at this time of year.