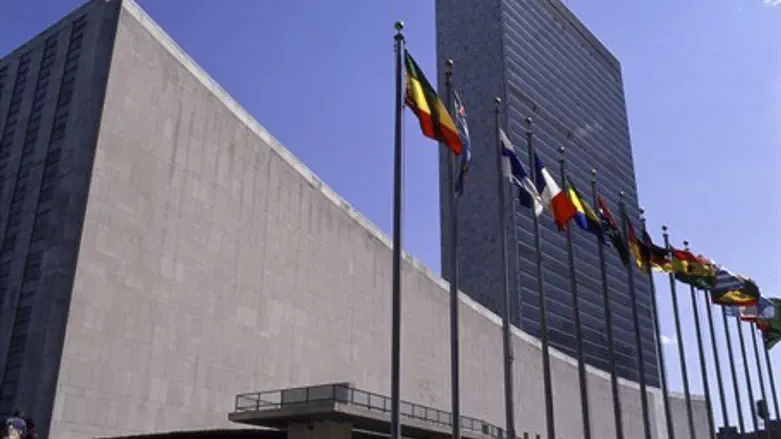 United Nations Headquarters
Thinkstock
An Israeli resolution on agricultural technology for sustainable development was adopted on Tuesday by the UN General Assembly with 146 votes in favor and 36 abstentions.
The resolution promotes more accessible agricultural technology in areas stricken by poverty, drought and hunger. It was adopted despite efforts by the Arab bloc to prevent the passage of the resolution simply because it was submitted by Israel.
"The adoption of this resolution marks the international community's recognition of Israel's leadership in the field of international development," said Israel's ambassador to the UN, Danny Danon. "I thank all the countries that supported this resolution."
The passing of the resolution marks the second time this month that the UN adopted an Israeli resolution despite objections from Arab countries.
The resolution, also on utilizing agricultural technology for sustainable development, was passed on December 4 with 124 votes in favor and 37 abstentions.
In late October, Israel was accepted as a member of the United Nations Committee on the Peaceful Uses of Outer Space, again defeating Arab pressure not to allow Israel on the committee.
On the flip side, the UN General Assembly late last month adopted six resolutions, all of which condemned Israel and none of which condemned the wave of Palestinian Arab terror attacks.
UN Secretary-General Ban Ki-moon has admitted in the past that the UN is biased against Israel. Last week the UN Watch NGO exposed a video of his remarks, made in 2013 during a meeting with Israeli students which was largely not covered by the media but was reported in Arutz Sheva.