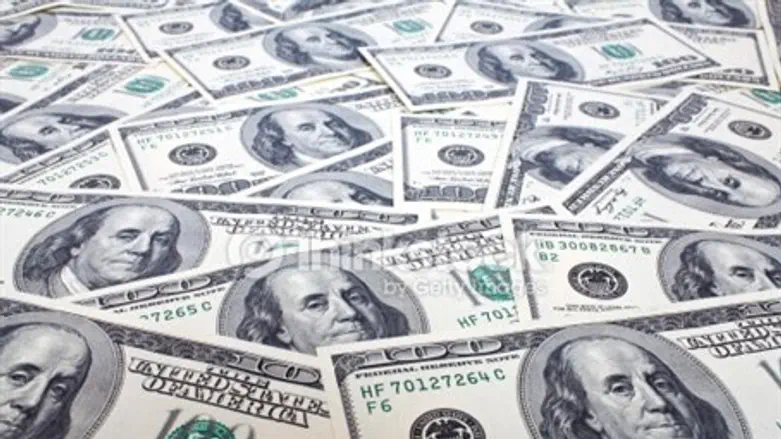 money
Thinkstock
There's a new norm in our economy and it's called freelancing. A recent study showed that 53 million Americans are freelancers; that's a whopping 34% of the entire workforce! Freelancers, individuals who work selling their services by the hour, day, or job, are able to maximize on the flexibility and communication that technology has blessed us with while utilizing their skills to service clients on project that they find interesting. Freelancing allows people to specialize in areas they feel they've mastered while giving them greater control over their workload.
For many in the Jewish community, women especially, working as a freelancer allows for the flexibility of a schedule that is often necessary when raising a family or taking breaks for the holidays. Being a freelancer means the freedom to work from home, take a vacation without asking for one, and arranging your schedule the way you want it. With popular freelance finding sites like Upwork, Elance and Fiverr, the growth of freelancers is great news for the small business owner as well. Being able to easily, and inexpensively, find individuals with the specific skills they need for a certain task takes a lot of the burden off employers who might not have the ability to bring someone on staff.
But before you quit your monotonous 9-5 to travel the world while freelancing, be warned. The exact services you offer can often be bought for a quarter of the price from someone in the Phillipines. When faced with the choice, business owners might opt to go cheap rather than pay for your skills and experiences, as valuable as they might be.
In addition, the market is pretty flooded with freelancers looking for projects such as graphic design, marketing, branding, business consulting, and coaching. Keeping this in mind, a freelancer has to become a savvy CMO (chief marketing officer) in order to succeed. Finding prospects, marketing your services to them and coming out with clients is usually a lot more work than individuals assume. If your attitude is 'build it and they will come', you're probably doomed. A freelancer needs to work hard to promote their services and prove their quality to the world.
So how does one do that? By networking. Starting with friends and family, a freelancer needs to reach out to others and spread the word about their services. Your family and friends already like you and will want to help you out by referring others to you. Next you'll want to network online (Linkedin is the best place to start) and in person. As scary as going to a networking event might be, it's crucial if you want to meet new people who will eventually become referral sources or clients themselves. Networking programs such as our annual Parnassah expo and business seminars are perfect opportunities to meet others looking for your services or who may be able to refer you to a client.
And we have countless success stories of people finding new clients by attending these events. But network shouldn't just be about selling yourself. It's more about expanding your network. For best results, be honest, friendly and helpful when networking with others. You'll achieve more that way than by acting like a salesperson.
So is freelancing the way to go? Quite possibly. If you're looking for a flexible and more autonomous way of working, it can be great. But like any business, it takes work and effort to build it into something worthwhile.
Tova Herskovitz is Project Manager at Parnassah Network, a nonprofit that educates and connects individuals and businesses in all parnassah-related aspects via multiple networking programs and platforms. Founded by Duvi Honig, Parnassah Network services people of all stages based on their individual needs. To learn more about our many services visit parnassahnetwork.com. Contact us at [email protected] or 732-987-7704