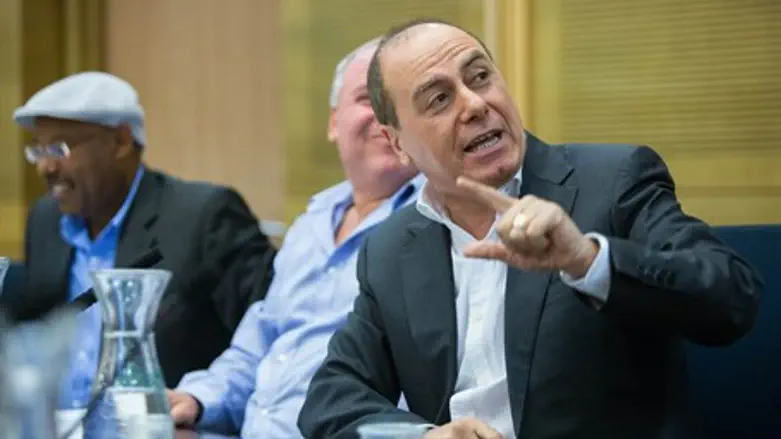 Interior Minister Silvan Shalom
Yonatan Sindel / Flash 90
Attorney General Yehuda Weinstein will announce Sunday whether he plans to file charges against Interior Minister Silvan Shalom following a slew of sexual harassment accusations against the veteran Likud politician. 
Reports started circulating on Wednesday that several female former coworkers had come forward accusing Shalom of sexual assaulting them several years prior. The number of complaints has steadily increased since then. 
Similar accusations popped up in March of 2014, but the minister was cleared a few months later by the Attorney General. 
According to a Channel 2 report Saturday, two women have expressed willingness to file an official police complaint against Shalom if they are assured their names and personal details will remain anonymous. 
Army Radio reporter Hadas Shtaif, meanwhile, claimed to have the testimonials of 11 women who have accused Shalom of sexual harassment in recent years. 
While some of the allegations apparently refer to Shalom's alleged actions over a decade ago, others appear to be much more recent.
According to Shtaif, the 11 women do not know each other and reached out to her independently after the first accusations broke Wednesday, as well as following threats Shalom's wife, Judy Shalom Nir Mozes, made against the complainants.