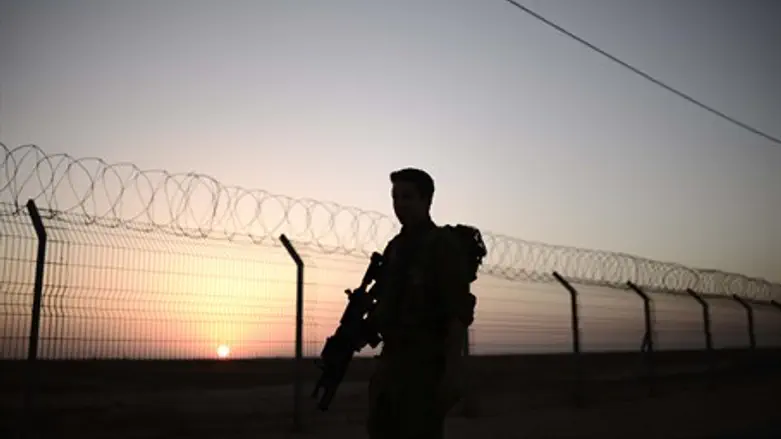 IDF soldier on the border with Gaza (file)
Tomer Neuberg/Flash 90
An improvised explosive device was thrown Wednesday at IDF soldiers patrolling the Gaza border near the Ein HaShlosha kibbutz. 
No Israeli soldiers were injured in the incident. 
The Golani Brigade soldiers guarding the area responded with mortar fire in the direction of two suspicious targets.  
According to Palestinian media in Gaza, three Palestinians were injured by the IDF fire. Israel's Channel 2, however, has reported only two. 
The attack comes three days after a rocket fired from Gaza struck an open field in southern Israel's Gaza belt region. 
In response, the Israel Air Force (IAF) launched late on Sunday night airstrikes against two terrorist infrastructures belonging to Hamas in northern and central Gaza.