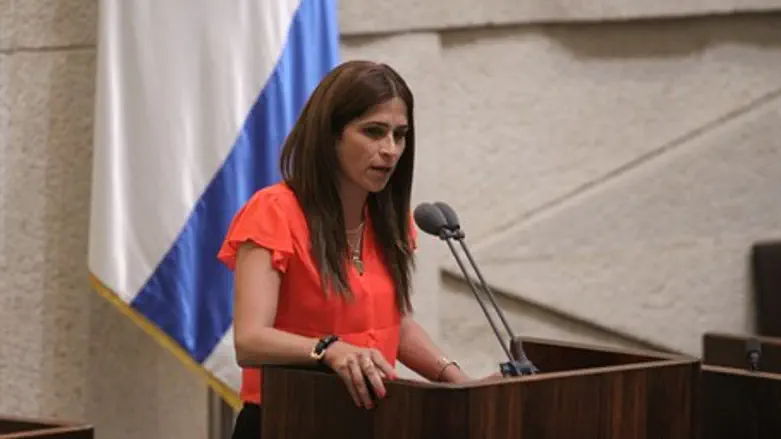 Merav Ben Ari
Knesset Spokesperson
Five MKs from Kulanu and Likud co-signed a letter to President Reuven Rivlin Sunday, asking him to steer clear of the Haaretz Conference in the US later in the day, because the conference would also feature Avner Gevaryahu, a representative of radical leftist group Breaking the Silence.
"By not participating in this conference," they wrote, you will be sending a clear and unmistakable message against the delegitimization campaign that Breaking the Silence and similar groups are waging against the IDF and the State of Israel."
The MKs noted that Gevaryahu has been documented claiming that "IDF soldiers use machine guns to shoot at civilians," "IDF soldiers break into Palestinians' homes to watch soccer games," and such like. "These are lies and libels against the military, which are disseminated by groups like Breaking the Silence and others," they said.
Should Rivlin decide to attend the conference despite this, the MKs demanded that he "send a clear and loud message defending IDF soldiers in mandatory service and reserve duty, a message that allows legitimate criticism of the IDF, but does not enable the dissemination of lies and libel against soldiers and reservists, who serve the state of Israel with love and devotion."
The signatories are MKs Merav Ben Ari, Eli Cohen, Tali Ploskov and Yifat Shasha-Bitton of Kulanu, and Sharren Haskell of Likud.