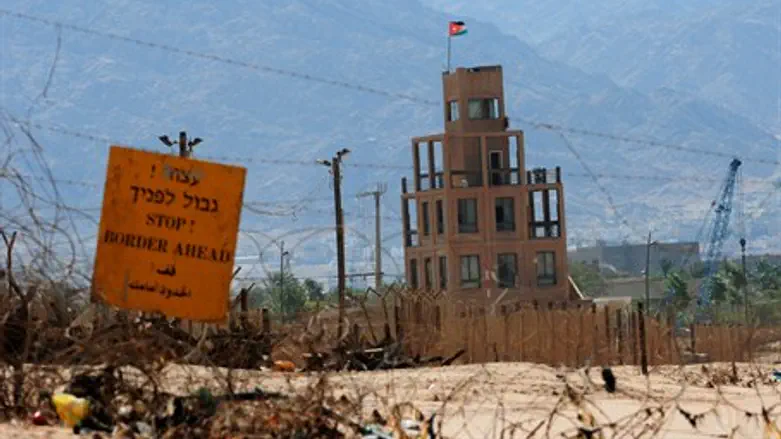 Jordanian border (illustration)
Mendy Hechtman/Flash 90
The Foreign Ministry is investigating several incidents in which Jordanian authorities have denied entry to the country for observant Jews, with the latest incident coming Wednesday evening, when Jews who were wearing kippot and other religious garb were told they could not enter the country.
In the wake of the incident, the Jordanian ambassador to Israel was asked to provide explanations at the Foreign Ministry Thursday.
The family attempted to enter Jordan through the border crossing from Eilat to Aqaba, with the intention of spending a few hours on the Jordanian side of the border in the southern vacation destination. But at the border they were told that if they wanted to enter Jordan they needed to remove their Jewish religious garb.
The family agreed not to wear kippot or other religious symbols while they were in Jordan, but the soldiers demanded that they surrender those items before crossing the border.
The incident echoed others in the recent past in which Jordan has refused entry to religious Jews who were carrying tefillin (phylacteries) with them. They were told that they had to leave them at the border if they wanted to enter the country. In the past Jordan has said that the reason was that they were afraid of unrest.
Israel has been quietly examining the issue, but in the wake of Wednesday's incident Deputy Foreign Minister Tzipi Hotovely (Likud) has decided to get involved. It should be noted, Israeli diplomats said, that both sides were striving to prevent the matter from turning into a hostile international incident.