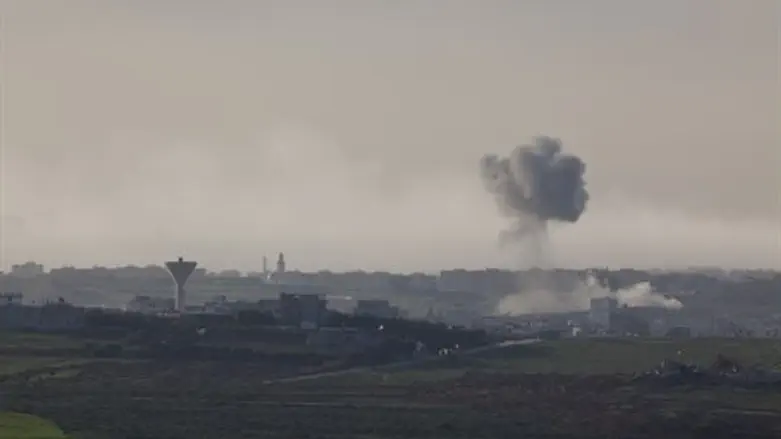 Israeli airstrike in Gaza (archive)
Thinkstock
The Israel Air Force (IAF) overnight Sunday launched an airstrike against a terrorist infrastructure belonging to Hamas in northern Gaza, the IDF Spokesperson's Unit said in a statement.
The attack was in retaliation for several attacks against IDF soldiers along Israel's border with Gaza.
"The IDF will not tolerate any attempt to harm the security of IDF soldiers and the security of the citizens of Israel," stressed the IDF statement.
Earlier on Sunday, terrorists opened fire on an Israeli army vehicle as it traveled along a road adjacent to Israel's border with the southern Gaza Strip.
Soldiers inside the vehicle, belonging to the IDF Engineering Corps, reported hearing shots fired at them, and after eventually disembarking to inspect it identified several bullet marks.
No soldiers were injured in the incident.
It was the latest in a string of sporadic breaches of the ceasefire between Israel and Islamist-ruled Gaza.
Both Hamas cells and - more commonly - smaller jihadist terrorist groups aligned with the Islamic State (ISIS) have been involved in small arms and rocket-firing incidents targeting soldiers and civilians in southern Israel.