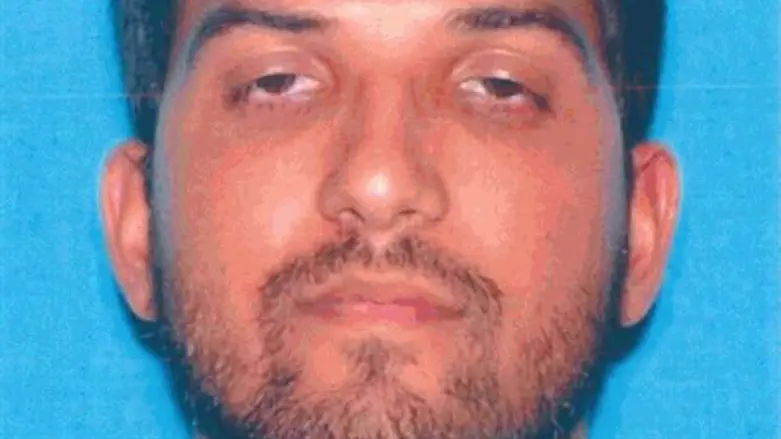 Syed Farook
Reuters
Syed Farook, the alleged shooter in Wednesday's rampage in San Bernardino, attended daily services and celebrated his wedding reception at a nearby mosque, Reuters reported on Thursday.
Mustafa Kuko, director of the Islamic Center of Riverside, told the news agency that Farook attended morning and evening services from 2012 to 2014 before stopping abruptly.
In 2013, Farook asked for Kuko's blessing to marry a Pakistani woman living in Saudi Arabia.
Kuko said he felt betrayed by Farook's alleged actions, which he said contradict the teachings of Islam.
Earlier on Thursday, it was reported that Farook had been in contact with terrorists.
Investigators said that Farook was in touch by phone and social media with more than one international terror suspect, without specifying what terror groups they belonged to.
An investigation of Farook and his wife's house later revealed thousands of more rounds of ammunition, 12 pipe bombs, and hundreds of tools that could be used to create pipe bombs or improvised explosives, according to police.
Aside from Farook, also killed in the shootout with police was his wife Tashfeen Malik, 27, with whom he evidently traveled to Saudi Arabia in order to marry.
Saudi Arabia later confirmed that Farook had visited Saudi Arabia in the summer of 2014, and also noted it had no records indicating that his wife was a Saudi citizen.
The FBI has said that terrorism is a possible motive in the shooting, but President Barack Obama told journalists on Thursday that "at this stage, we do not yet know why this terrible event occurred."
"We do know that the two individuals who were killed were equipped with weapons and appeared to have access to additional weaponry in their homes. But we don't know why they did it," he added.