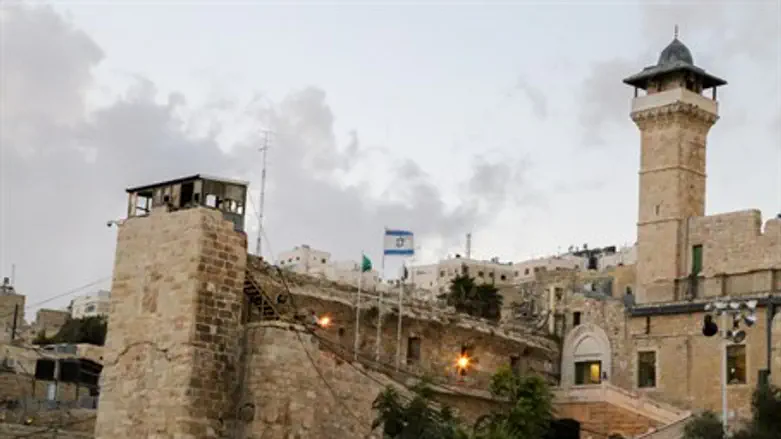 Cave of the Patriarchs in Hevron (file)
Gershon Elinson/Flash 90
Initial reports indicate that shots were fired at a car on Wednesday morning near Hevron's Cave of the Patriarchs.
No one was hurt. 
The shooting was apparently directed at vehicles near a security position outside the Cave of Patriarchs.
Video from the location appears to show a car whose window was smashed by a bullet fired from the Abu Sneineh neighborhood.
The Cave of Patriarchs, or Cave of Machpela, originally bought by Abraham for burying his wife, Sarah, is the burial place of the three great Patriarchs of the Jewish people and of three of the four great Matriarchs. 
It is the third shooting in less than 24 hours in Judea and Samaria; two shootings further north in Samaria - one close to Bet El and the other near to Ofra - also resulted in no injuries, although in the former case a car was struck by bullets.