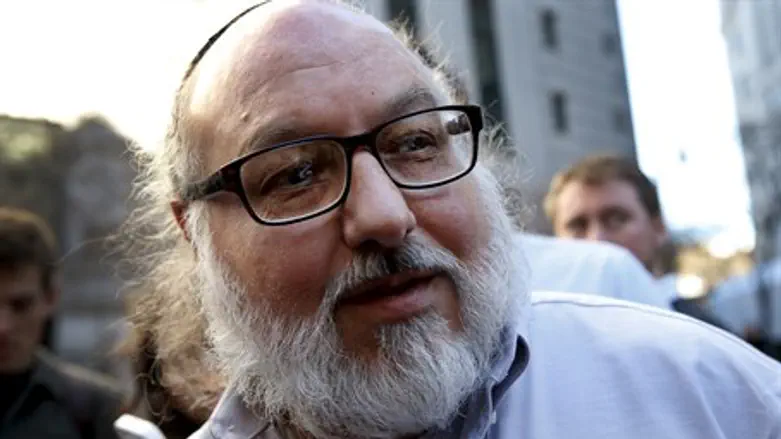 Jonathan Pollard
Reuters
One of the many restrictions on released US prisoner Jonathan Pollard has been lifted, JTA reports Monday: he will now be able to use the internet. 
Pollard's attorneys, Eliot Lauer and Jacques Semmelman, gained the small victory upon Pollard's release Friday, arguing that the ban on internet use was "statutorily and constitutionally impermissible."
His computers and mobile devices will be monitored, but the condition is still an improvement on an earlier internet ban set as one of the conditions of his parole. 
Lauer revealed earlier Monday, however, that Pollard is being forced to abide by a strict curfew - from dawn to dusk; will wear a GPS bracelet that will monitor his location at all times; and will have his movements limited to a small area inside New York City. 
The curfew means that Pollard will not be able to take part in synagogue prayers that take place after 7 PM or before 7 AM, and that he will not be able to enjoy Sabbath meals or other festive meals with relatives or friends.
The relatively small radius in which he may move about also makes it difficult for him to find employment.
Pollard's lawyers have filed a federal court motion against what they say are the "unjustified and illegal" conditions of his parole. They noted that he poses no danger of recidivism and any intelligence information he still possesses is 30 years old and irrelevant.