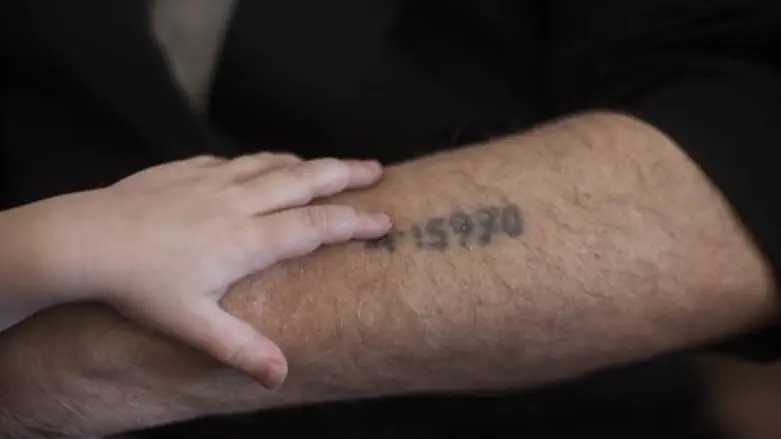 Holocaust survivor
Flash 90
A vast and historically valuable trove of Holocaust-era documents, long thought destroyed during World War II, has been found hidden in a wall cavity by a couple renovating their Budapest apartment, AFP reports.
The haul of 6,300 documents are from a 1944 census that was a precursor to the intended liquidation of the Hungarian capital's 200,000 Jews in Nazi death camps.
Brigitte Berdefy, co-owner of the apartment overlooking Hungary's parliament, said that in August a worker detected paper after jamming a screwdriver through a crack in the wall.
"We thought we'd ruined the neighbour's wallpaper," Berdefy told AFP.
But then her husband Gabor peered through the crack and saw what looked like handwriting.
Carefully removing each brick, the couple eased out some 61 kilograms of dusty papers, many with bits of plaster caked on, but all more or less intact.
With the ink still readable -- thanks to a lack of air in the cavity and nicotine from the heavy-smoking former owner -- the yellowed papers were given to the Budapest City Archives.
Istvan Kenyeres, head of the archives, was amazed.
"Most wartime papers are more faded or rotten than medieval documents, on bad quality paper due to the rationing," he told AFP.
"The content and scale of the finding is unprecedented," he said. "It helps to fill a huge gap in the history of the Holocaust in Budapest."