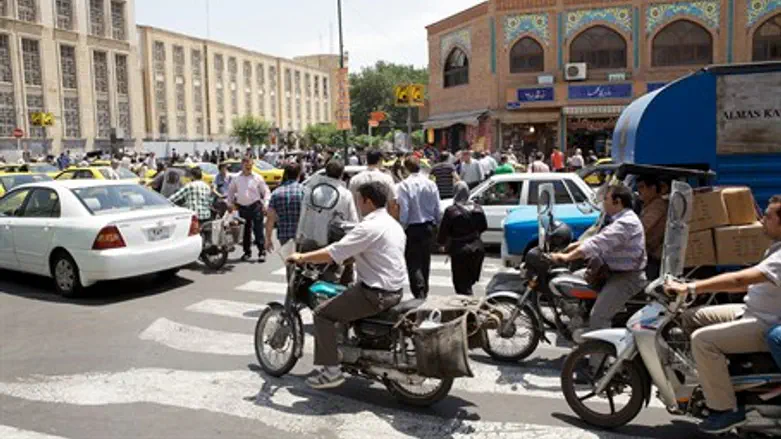 Tehran
Thinkstock
The Third Committee of the United Nations General Assembly on Thursday passed a resolution on the promotion and protection of human rights in Iran.
The move was lauded by Impact Iran, a coalition of Iranian and international human rights advocates.
The resolution passed with 76 votes in favor of the resolution, and 35 votes against it. 68 member states abstained.
"Many UN member states are hopeful that the nuclear accord will create an opportunity for the human rights situation in Iran to improve. Unfortunately, the situation so far continues to be dire," Mani Mostofi, director of Impact Iran, said in a statement following Thursday's vote. "Today's resolution sends a strong message to the people in Iran that the international community remains committed to defending their rights."
The resolution welcomed pledges by Iranian President Hassan Rouhani on "important human rights issues, particularly on eliminating discrimination against women and members of ethnic minorities, and on greater space for freedom of expression and opinion."
However, according to Reuters, it also noted the "alarming high frequency" of the death penalty in the Islamic Republic. The resolution said Iran continued to execute minors in violation of international conventions it has signed.
It also said some juvenile executions were for offences not considered "most serious crimes."
Impact Iran noted in its statement that on November 15, in a coordinated series of raids, Iranian intelligence officials reportedly arrested at least 15 members of the Baha'i Faith in the cities of Tehran, Isfahan, and Mashhad. Authorities also closed 23 Baha'i-owned businesses.
In addition, noted the group, Hadi Heidari, a prominent cartoonist, was also arrested on November 16. Heidari's last cartoon expressed grief over the recent terrorist attacks in Paris.
Iran is also notorious for its regular executions of citizens who are convicted of murder, rape, armed robbery, drug trafficking, adultery and espionage.
Earlier this summer, Iran launched an "execution spree", executing an average of three people per day, with nearly 700 people executed in the first half of 2015 alone, many for political crimes or on trumped-up charges, according to an Amnesty International report at the time.
Late last month, the UN's Rapporteur on Iran said the Islamic Republic is now open to discuss the issue of its violations of human rights, but has yet to take concrete steps to improve its rights record.
"The UN is calling on Iranian authorities to end their illegal use of the death penalty, torture, discrimination against women and minorities, and repression of the rights of expression, association, and assembly," Mostofi said following Thursday's UN vote.
"It is now up to these authorities to work to improve the situation and address the serious concerns laid out by the international community," he added.