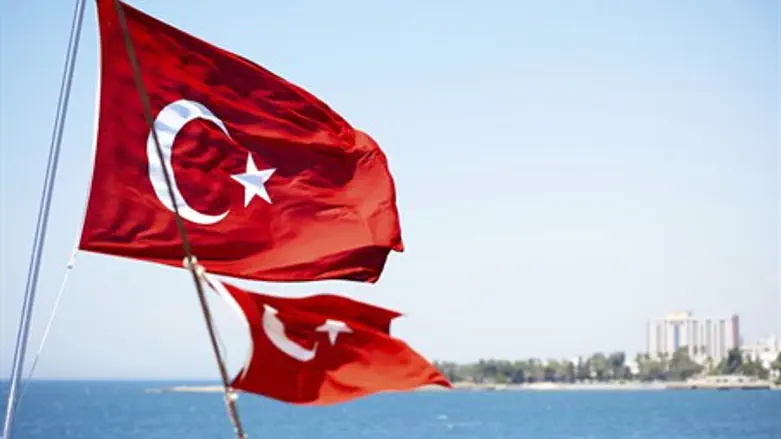 Turkish flag
Thinkstock
Turkish soccer fans on Tuesday evening booed during a minute's silence for the victims of the Paris attacks before a game against Greece, Reuters reported.
If the booing was not enough, some reports said that the fans also shouted "Allahu Akbar" during the moment of silence.
The booing was captured on video and uploaded to YouTube, though the "Allahu Akbar" chants are not heard in the video.
The mark of respect was observed at matches across Europe, including at Wembley where France faced England, after the Islamic State (ISIS) struck Paris on Friday killing 129 people.
Turkish Prime Minister Ahmet Davutoglu and Greek counterpart Alexis Tsipras watched the game together, in a sign of reconciliation between the two neighbors, whose relationship has suffered from hostilities in the past, noted Reuters.
Turkey, under the rule of current President Recep Tayyip Erdogan, has increasingly adopted more Islamist policies, as can be seen in Erdogan and Davutoglu's foreign policy, as well as in the censorship of the internet in Turkey and some laws which have passed, such as the ones restricting the sale of alcohol.