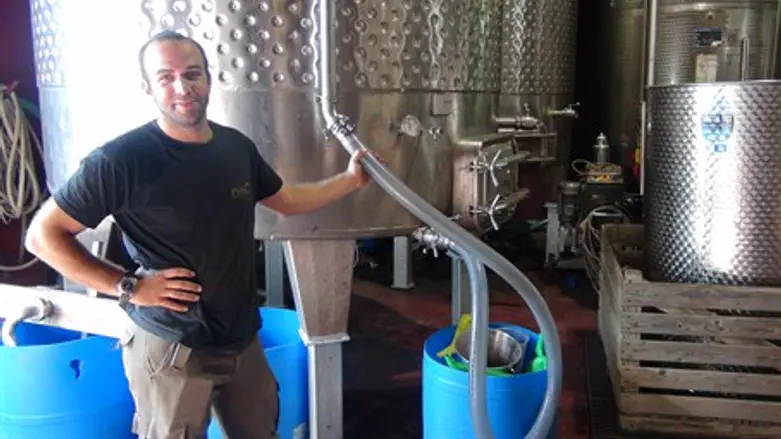 Visiting the Psagot winery
Eliran Aharon
Israeli and Jewish institutions expressed outrage after the European Union's (EU) decision to label Jewish products made in Judea, Samaria, the Golan Heights and eastern Jerusalem - but how are the vendors themselves viewing the crisis? 
Arutz Sheva spoke to Ya'akov Berg, CEO of the Psagot winery located north of Jerusalem, to investigate. 
"We were not really surprised, we've been waiting for it," Berg stated. "Let's just say that in the last 2,000 years, the Europeans haven't been so nice to the Jewish people." 
Despite this, the labeling decision still has the potential "to cause a lot of damage" - and local business owners must do everything to fight it. 
"I believe that our goal is to prove, in numbers, that after that terrible decision, Judea and Samaria, (and) my winery, are going to sell more," he reflected, noting that it would directly contravene the EU's intent to pressure Israel economically into a withdrawal. 
Berg remained optimistic, however, noting that "we have many allies around the world who love Israel" and who are against boycotts - including millions of Jews around the world. 
"Those people are going to support us. Those people are against boycotts [...] they will come to stand with us."