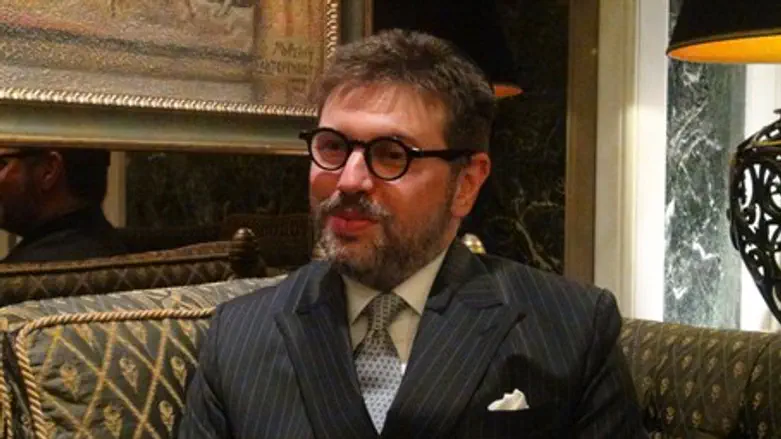 Alexandros Modiano, Member of Athens City Council
Yoni Kempinski
The Greek Jewish community faces unique challenges, Alexandros Modiano, Member of Athens City Council, revealed to Arutz Sheva in a special interview Tuesday. 
Modiano greeted the gathering of the Conference of European Rabbis Standing Committee and the Conference's Board of Patrons, entitled "Between Jerusalem to Athens." 
"Athens has a small [Jewish] community," he said, noting large communities were wiped out by the Shoah. "Athens is a community of around 4 million people, and [the Jews] are 3,000." 
Despite this, Modiano noted he hasn't faced anti-Semitism for being Jewish; it is just part of his identity. 
Even the onslaught of Syrian refugees to the community has not brought anti-Semitism on a European scale, he added. 
"They are not here as Muslims, they are here as refugees," he said, noting it's about 1.5 million people "for the time being." They want safe passage, "but it's not an organized presence. For example, there's no mosque in Athens." 
"Anti-Semitism is not due to a Muslim presence, as it could be in Western, European countries," he said.
Greek anti-Semitism, by contrast, is "cultural and political, left-wing" - including the active BDS movement and the "traditional" anti-Semitism from the far-right movement. "They are part of the landscape, they are there," he said. "We have to propose solutions that will make people vote for other parties, not for them." 
"Fighting anti-Semitism is not just the matter of the Jews," he concluded. "Fighting anti-Semitism is the duty of any democratic citizen."