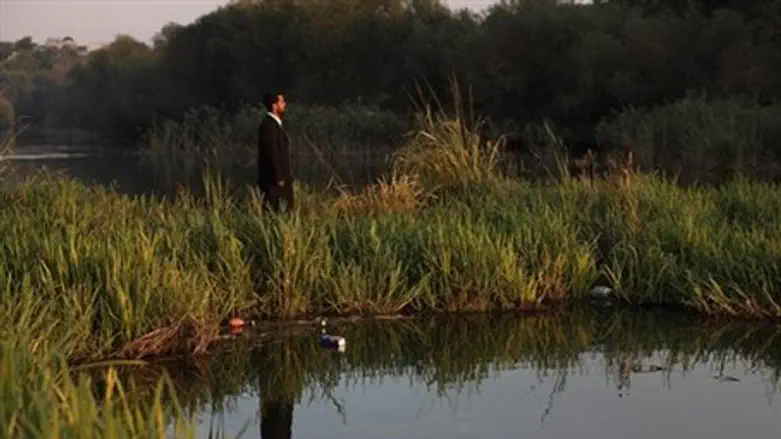 Illustration.
Yaakov Nahumi q Flash 90
Less than two months after the tomb of Rabbi Hillel of Kolomiya in Ukraine was desecrated, vandals have struck it again, burning and damaging it.
Last year, the Ohaley Tzadikim organization erected a new and ornate "ohel" structure on top of the grave. However, two months ago, the head of Ohaley Tzadikim, Rabbi Yisrael Meir Gabbai, received a phone call from the guard at the location, telling him that anti-Semites had broken into the cemetery, uprooting its gate, and had set the ohel on fire.
The Ohaley Tzadikim activists were set to fix the damage within the coming weeks, but on Monday, they learned that it had again been severely damaged.
Strenuous efforts are underway to restore the ohel, and this time, it seems that tough security measures will be put in place to prevent another attack.
Rabbi Hillel Lichtenstein was the outspoken leader of the ultra-Orthodox in Hungary. He was an ardent admirer of the Hasidim and made pilgrimages to the  Rebbe of Sanz, the Divrei Chaim.
Rabbi Lichtenstein was a preacher and a popular writer who denounced not only secular education, but even the playing of musical instruments and social games like chess and checkers. He was an opponent also of all agitation for the political emancipation of the Jews, saying that it is the duty of the Jews to suffer the tribulations of the Exile until God finds them ready for Messianic redemption.