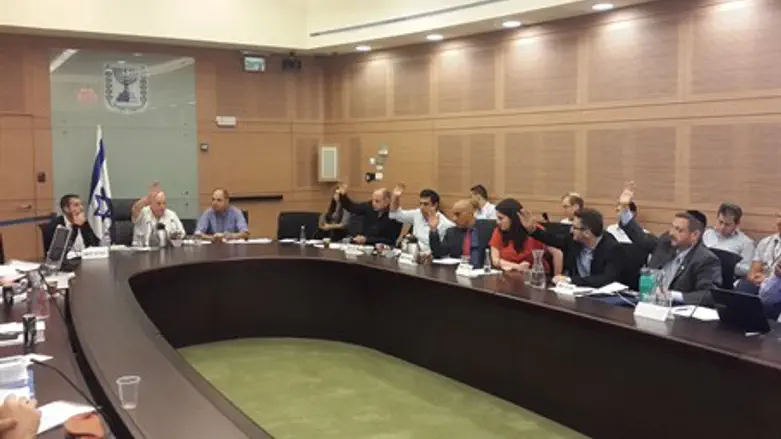 Voting in the Finance Committee
Yachatz
The Finance Committee has approved of the second Shashinski Law, after weeks of extended discussions and after today's debate was cut short due to a sharp confrontation between MKs. The law deals with the taxation on oil and natural gas.
Should the law pass, Israel Chemicals Ltd says that it would cease investing in Israel and would even have to lay off many workers, including those at the magnesium plant.
Committee head MK Moshe Gafni (UTJ) maintained his prior position and said, "The country's natural resources belong to its citizens and they must profit from them, while still allowing investment in Israel."
MK Gafni brought the bill to vote only after the Committee heard from the 'Council of Four' which stated that the government is has also been stalled in the matter over the past few weeks.
The Finance Committee ultimately gave the bill its unanimous approval despite all the difficulties.