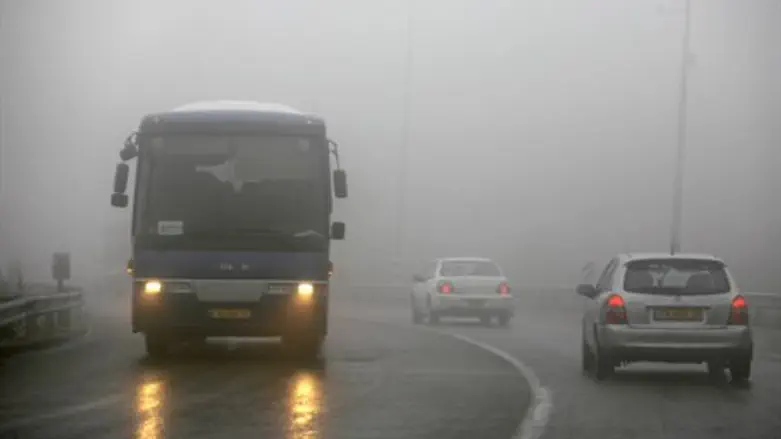 Winter roads.
Nati Shohat/Flash90
Israelis will be required to keep their headlights on when driving on any intercity road beginning Sunday, as part of the annual winter weather traffic laws which take effect every November 1. 
The law applies to all vehicle types, the Ministry of Transportation confirmed, and will be in effect until March 31, 2016.
Drivers who fail to keep their lights on while traveling between cities, even during daylight hours, will be fined 100 shekels ($26). 
In addition, commercial and public vehicles - i.e. buses, trucks, and taxis - are required to keep their lights on during daylight hours even for intracity travel. 
Motorbikes must keep headlights on by law during all hours, all seasons of the year.