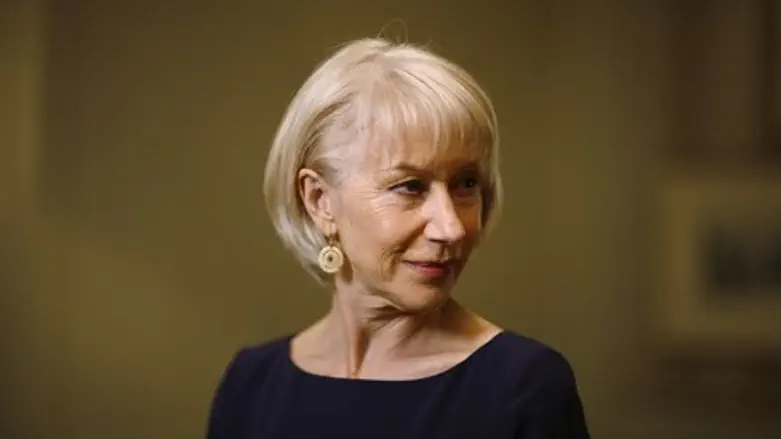 Helen Mirren
Reuters
Academy Award, Tony Award and Emmy Award-winning actress Helen Mirren was honored at the 29th Israel Film Festival on Wednesday at the Saban Theater in Beverly Hills, where she revealed how her first visit to the Jewish state shaped her career.
Mirren was honored with the Career Achievement Award at the festival, and while there she said her time working at an Israeli kibbutz shortly after the 1967 Six Day War "made me the actress I am." Video of her speech can be seen by clicking the image below.
Hearkening back to her stay in Israel, the British actress said, "I was thinking about the building blocks that lead you to becoming the person you will become. I was thinking that my visit to Israel in those days was a part, not a direct connection, but it's absolutely a part of the building blocks that have made me the actress I am and doing the kind of work that I do."
"These building blocks make personal lives and also these building blocks make countries."
"I love Israel, I think it is a great, great country," emphasized Mirren. "I think that through all the difficulties, and all the pain that Israel has suffered in the past and will in the future, the great thing that Israel has is Israelis, and they will guide it through."