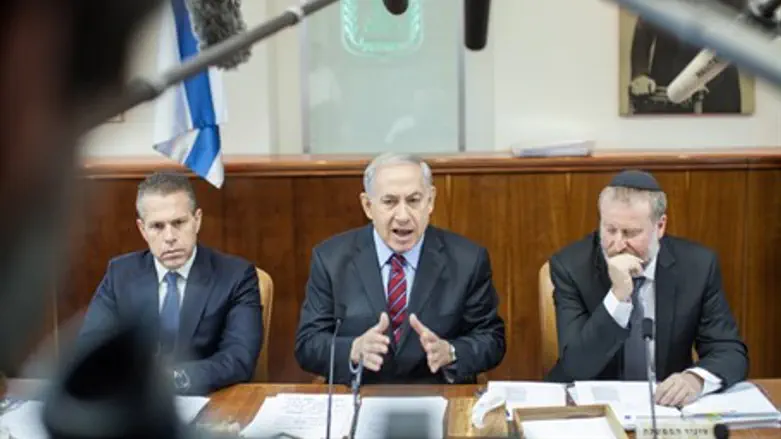 Explaining the Jewish State Law
Flash90
Prime Minister Binyamin Netanyahu has ordered Justice Minister Ayelet Shaked (Jewish Home) not to vote on the Jewish State Bill tomorrow.
The bill was proposed by MK Avi Dichter (Likud) along with 13 other MKs from the Likud, Jewish Home, Kulanu, and Yisrael Beytenu. It calls for a new Basic Law explicitly defining Israel as the nation-state of the Jewish people, and to declare that the Jewish people in Israel have the unique right to define their own nation.
The Likud released an official statement on the matter: "The Prime Minister is advancing the Jewish State Law along with the coalition agreement that includes the line 'There will be a group involving all coalition parties that will come to an agreement on the wording of the Jewish State Law.' The law will be submitted by the entire government and not as the private bill by some MK."
About two years ago, Ayelet Shaked advanced a similar Jewish State Bill that would have set Israel's existence as a Jewish State as a national priority. The coalition at the time repeatedly put off the Shaked's proposition due to strong opposition from the Hatnua party and its head, Justice Minister Tzipi Livni. Ultimately the government decided to delay the vote indefinitely.