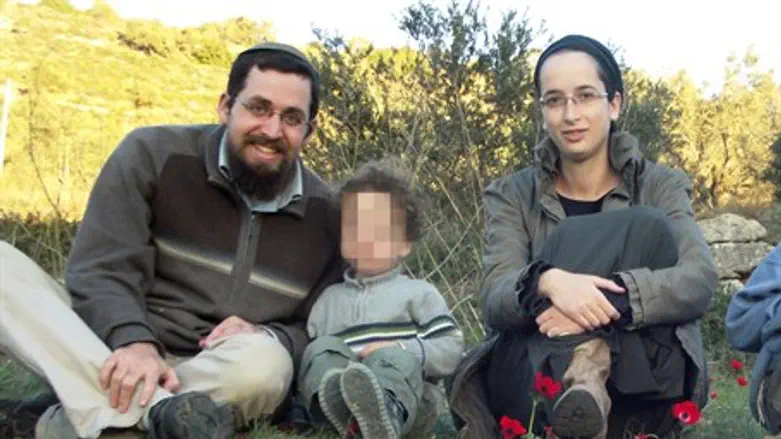 Eitam and Naama Henkin Hy"d
Family photo
Jewish Home Chairman and Education Minister Naftali Bennett reacted sharply to the High Court decision to postpone demolition of terrorists' homes Thursday, and said that this is "a time of emergency. It is time that the High Court judges understand this, too."
"When people are being murdered in the streets, the High Court cannot wave around procedural matters to hold back the war against terror," he added. "The High Court must understand that any delay in demolishing a terrorist's home hurts Israeli deterrence and risks human lives. I call on the High Court to snap out of it and reach a swift decision regarding the home demolitions."
The Jewish Home party's statement focused on the leftist New Israel Fund, and said it had "reached a new peak of Israel-hatred with yet another one of its organizations, which filed the motion to the High Court" against the demolitions.
"It is sad that these are the people running our lives," the party said. "The High Court must understand that human lives are hanging in the balance; this is not a time for politics."
Tourism Minister Yariv Levin (Likud) said that the High Court "has once again succeeded in breaking its own records of absurdity when, in a decision that borders on the delusional, it tied the hands of the security forces and the prime minister at the peak of the terror wave."
"The High Court decision is a direct continuation of the huge damage that the legal system is wreaking upon the ability of the government and the security forces to deal with terror; it truly hinders Israel's deterrence efforts and gives a back wind to terror. It is time the high Court judges realize that their role is to protect Israel's citizens and not the people who are trying to hurt us."
Prime Minister Binyamin Netanyahu was, as always, careful not to speak harshly against the court.
"Look, we destroyed the home of a terrorist three days ago," he said. "Now, we have a policy of creating a price for suicide terrorists, because the suicide terrorist commits suicide after all, it is reasonable to assume he realizes he is committing suicide, but we know that this is one of the effective tools."
"Our problem is the gap between the deed and the result of the deed. That is why we are really asking cut down the time, and I hope that the High Court decides whatever it decides quickly, and better that it decide fast and not slowly. If they decide – and usually they do decide to demolish – better to do it close to the deed, in a matter of a few days and not weeks or months."
MK Bezalel Smotrich (Jewish Home) said that the High Court "proved again how disconnected it is from the nation in Israel."
MK Shuli Moallem (Jewish Home) asked: "What is the point in a right-wing government that cannot carry out its policies?"