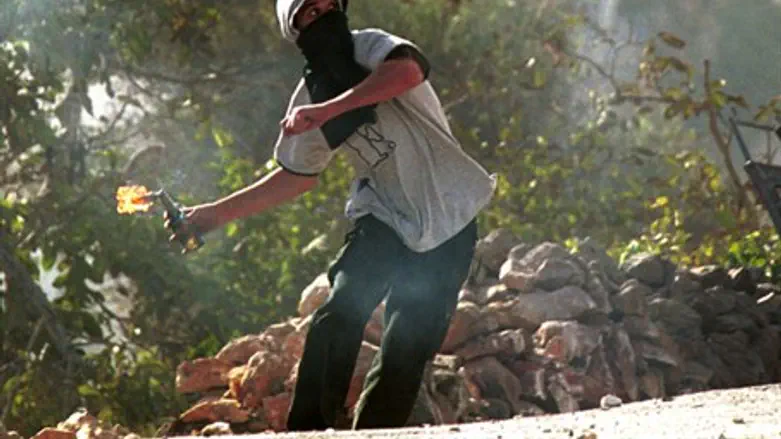 Firebomb attack
Flash 90
An Israeli bus driver suffered light-to-moderate wounds Saturday night, after Arab terrorists attack his bus with firebombs.
The attack took place between the towns of Avnei Hefetz and Einav in Samaria. Fortunately the bus was empty of passengers at the time, and no one else was injured.
The driver, who had transported a group of Palestinian students to Shechem (Nablus) shortly before the attack, noticed someone hurl an object at his bus. Seconds later the vehicle burst into flames, but he continued driving a short distance before stopping and calling emergency services. 
Earlier on Saturday, Arab terrorists hurled a firebomb at an IDF vehicle near Hevron in Judea. Security forces opened fire at the source of the attack, but the terrorist succeeded in escaping.