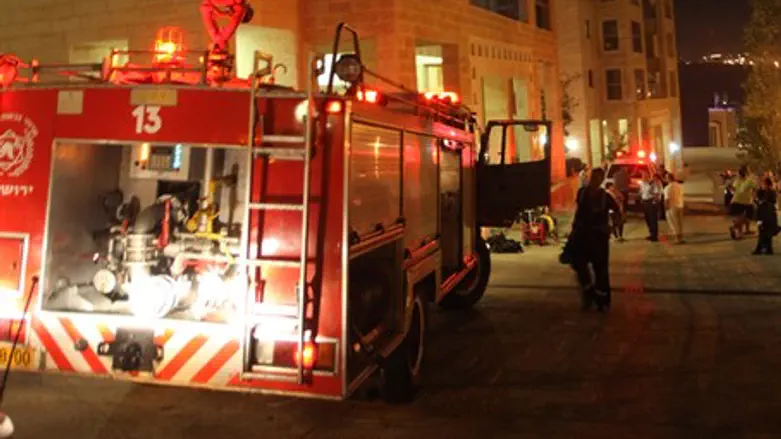 Firefighters (illustration)
Yossi Zamir/Flash 90
A massive fire broke out at the bus depot adjacent to Ayalon Mall in Ramat Gan on Saturday, setting on fire no less than 32 buses belonging to the Dan bus company.
Fortunately no one was wounded in the flames.
A full 27 firefighting crews arrived at the site, working for hours on end, and in the evening they succeeded in gaining control over the fire. Firefighting inspectors are checking suspicions that the fire was caused by arson.
The Dan bus company issued a statement saying its bus schedule will not be affected, and its services will run as usual on Saturday night and Sunday.
Dan director Shmuel Rafael and CEO Ofer Zilbiger arrived at the site of the fire as soon as it was known about, and were updated regarding the situation by firefighting and police sources.