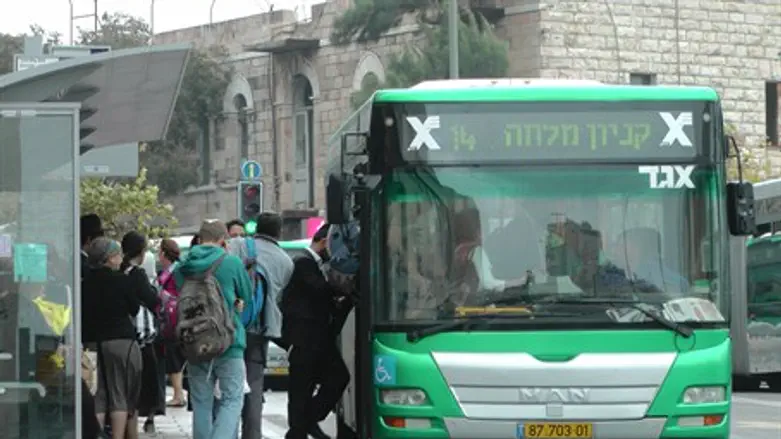 Bus (illustration)
Meir Sela
Following a long debate, the Cabinet on Tuesday night approved the recommendation of Transportation and Intelligence Minister Yisrael Katz with regards to a security system on public transportation in Jerusalem.
According to the decision, until such time that security guards are recruited and trained, the IDF will provide the manpower required for security on public transportation in Jerusalem.
The Ministry of Transportation noted that last week Minister Katz initiated a discussion on this issue in his office with all the relevant security authorities, after an assessment predicted an escalation in the security situation.
The plan approved on Tuesday is based on a comprehensive operational plan for security on public transportation in Israel, which was formed in advance by the Ministry of Transportation.
The decision on security was made as the latest terrorist wave continued on Tuesday. One of the attacks took place on a bus in Jerusalem's Armon Hanatziv neighborhood.
Two Israelis were killed and seven more wounded - to varying degrees - in the horrific attack. Haim Habib, 78, was named on Tuesday night as one of the two fatalities.