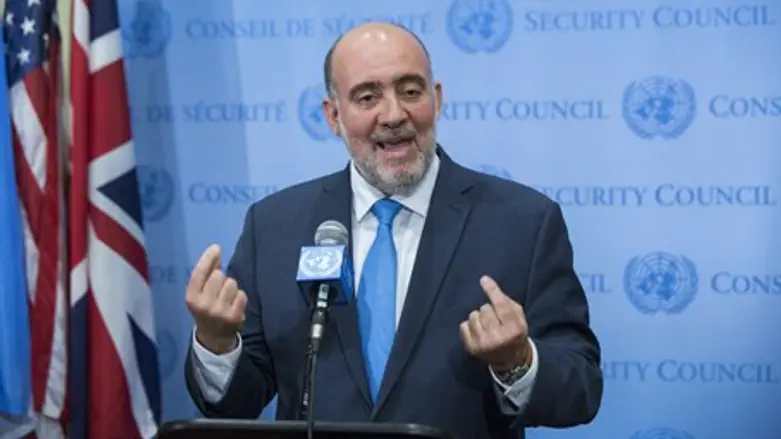 Ron Prosor
Reuters
In what is Israel's United Nations Ambassador Ron Prosor's last act, he implored the UN Security Counsel to issue condemnation over the wave of Arab terror that has swept Israel in recent days. 
"In 72 hours alone, 11 terror attacks have taken place in cities across Israel. . . . Israelis are being attacked and murdered in the streets, in their vehicles, and even in their homes, and the UN stands by in silence," he charged. 
Prosor laid the blame for the recent terror-murders at the doorstep of the Palestinian Authority and its chairman Mahmoud Abbas.
"The escalation in terrorist attacks and killings is a result of the ongoing instigation to violence by the Palestinian leadership," he asserted. 
"Palestinian officials continue to use inflammatory rhetoric and dangerous incitement, intensifying this wave of terror against Israeli citizens, and it must stop."
Prosor urged the UN's Secretary General and the Security Counsel to "denounce these attacks in a clear and unequivocal manner, and to speak out against the campaign of incitement, violence and terror currently being waged against the people of Israel."
But, Prosor again appears to speaking to deaf ears at the United Nations where Israel will likely instead be denounced for defending itself against wanton, homicidal terrorists.