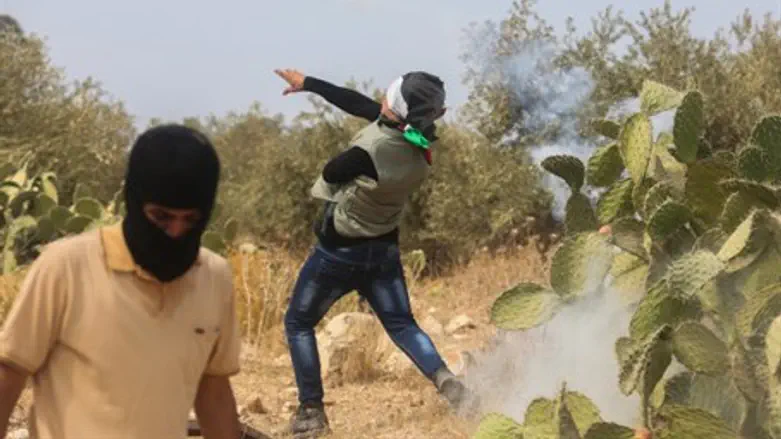 Rock-throwing Arabs
STR/Flash90
More than 100 Arabs in Ramle rioted this afternoon (Saturday), throwing stones at security forces.
Police forcefully dispersed them and arrested about ten.
Soon afterwards, clashes broke out between Arabs and police in Nazareth. Once again, masked rioters threw stones and blocked central streets in the city.
Yasam riot police subdued the protests and arrested seven of those involved in the violence.