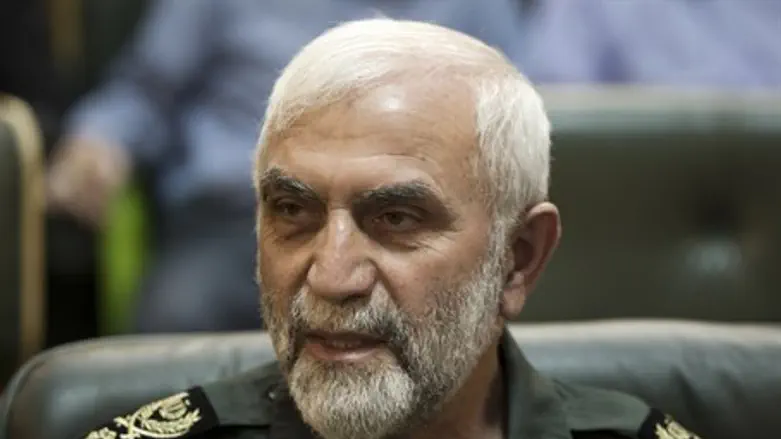 Hossein Hamedani
Reuters
Islamic State (ISIS) jihadists have killed a senior commander in the elite Quds Force of Iran's Revolutionary Guards (IRGC) in Syria, Iran reported Friday.
General Hossein Hamedani was killed on Thursday by ISIS "during an advisory mission" in the northern region of Aleppo, a Guards statement said.
Iran has been propping up President Bashar al-Assad, and recently sent hundreds of soldiers to bolster his badly overstretched forces.
Hamedani was in Syria leading the Quds Force, Iran's foreign operations unit that is recognized as a terrorist organization by the US.
Last May, Hamedani said Assad is fighting as Iran's "deputy," indicating how Iran is controlling matters in Syria, and likewise warned that Iran was ready to mobilize 130,000 troops to Syria.
He has openly acknowledged leading the crackdown against protesters during the 2009 Iranian presidential election when he was the IRGC officer in charge of Tehran, and used Basij paramilitary forces to crush demonstrations against President Mahmoud Ahmadinejad's contested reelection.
Hamedani has had sanctions placed upon him by the UK and other countries.
According to a Wall Street Journal report in 2012 citing Western officials, Hamedi helped created Assad's sectarian Shabiha militia, and trained them to crack down on residents and rebels. 
He likewise helped found IRGC units in Kurdistan to crack down on Kurds in Iraq.
AFP contributed to this report.