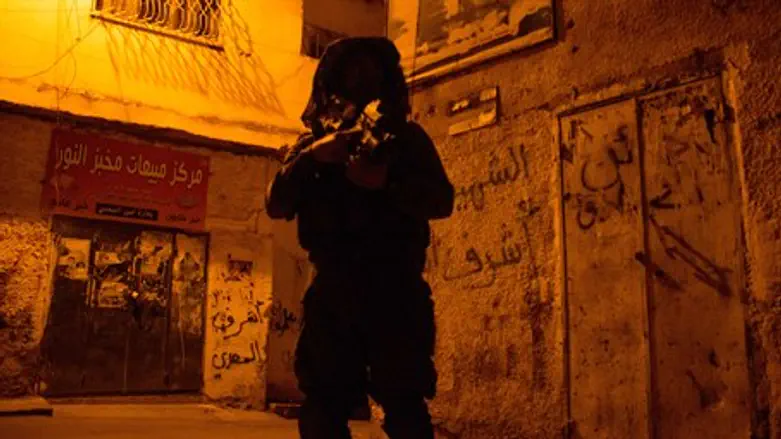 IDF soldier in Jenin
IDF Spokesperson/Flash 90
The IDF's elite Duvdevan unit (Unit 217) carried out a raid on Palestinian Arab terrorists in Jenin overnight Saturday night/Sunday, arresting two suspects. 
Security forces surrounded a building during the raid, concerned that one or more terrorists may have barricaded themselves in the building with weapons. A Palestinian Arab mob began throwing rocks and firebombs at them upon arrival. 
The resulting exchange in gunfire saw terrorists throw explosives at security forces and eventually caused the structure to be set aflame.
After extinguishing the blaze, soldiers found a weapons cache which included even more explosives and an M-16. 
Duvdevan withdrew from the area early Sunday morning. 
credit: דובר צה"ל
credit: דובר צה"ל
credit: דובר צה"ל