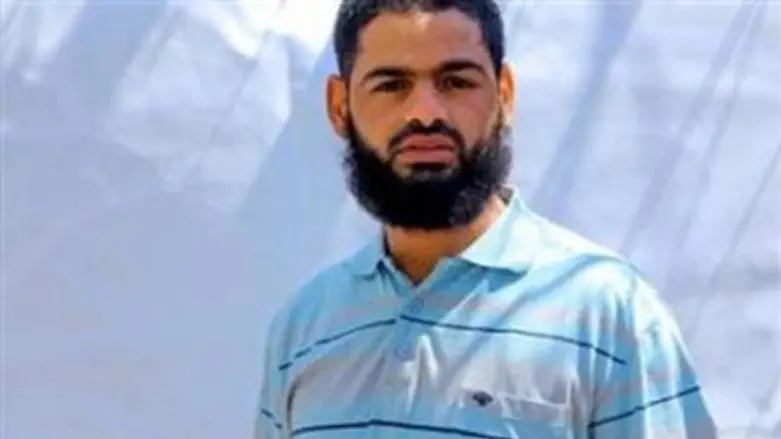 Mohammed Allan
Facebook
The IDF Military Advocate General has agreed not to extend the administrative detention of former hunger-striking security prisoner Mohammed Allan, the Palestinian Prisoners Society announced Tuesday. 
The Defense Ministry confirmed the report to Haaretz, noting that the release is conditional on Allan not renewing his hunger strike. 
Allan, an Islamic Jihad terrorist, was placed under administrative arrest nearly a year ago and is set to be released on November 4. 
He first began his high-profile 65-day hunger strike in June in protest of his administrative detention. The High Court of Justice overturned the detention last month following reports Allan had suffered brain damage. 
Upon his release from Barzilai Medical Center in Ashkelon two weeks ago, Allan was promptly rearrested, whereupon he vowed to renew his hunger strike. He has been held in an Israeli Prison Service clinic in Ramle prison since then. 
A week and a half ago he scrapped the renewed strike, in light of contacts with the Israeli military over his release as well as health concerns. 
According to the legal adviser for the Palestinian Prisoner's Society, Jawad Boulos, "Mohammed Allan is still in an unsatisfactory medical condition and must be under medical supervision. He is receiving medications and expects his condition to improve prior to his release in November."