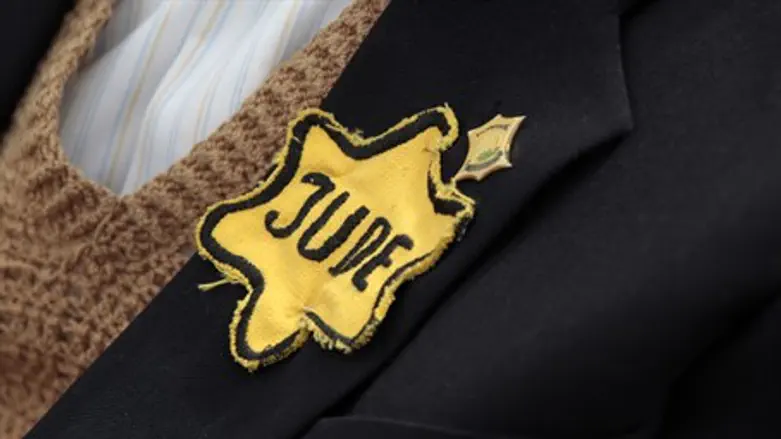 Yellow Star of David
Reuters
A school in central France has hailed back to the Middle Ages this week, after forcing Jewish and Muslim students who do not eat pork, as well as vegetarians, to wear red and yellow discs around their necks. 
The Piedalloues primary school in Auxerre, in Burgundy, forced eighteen students to wear the discs, in order to ensure that cafeteria workers did not give them pork or meat. 
The practice was withdrawn this week after outraged parents and local officials compared the practice to wearing yellow stars, as mandated by the Nazis, the Telegraph reports. 
The mayor immediately ordered the practice be halted after one day, Christian Sautier, director of communications in the mayor's office, confirmed. 
"When we learned about it, we fell out of our chairs," he added. 
France has a long history of forcing Muslims and Jews to wear distinct garb. Along with the yellow star, the discs are perhaps most reminiscent of the "Jew hats" in Italy and France during the 11th and 12th centuries; the pointed caps were mandated by the Fourth Council of the Lateran of 1215. 
Pork in schools has become a high-profile debate in France, which has enforced secularism as national policy. France is thought to have the largest Muslim and Jewish populations in Europe, although its secularism laws prevent the government from collecting data on religious affiliation.
While alternatives to pork have been offered across much of France since the 1980s, far-right critics have argued that providing such options in the first place is pandering to the Jewish and Muslim minority, and a slight against the country's national secularist character.