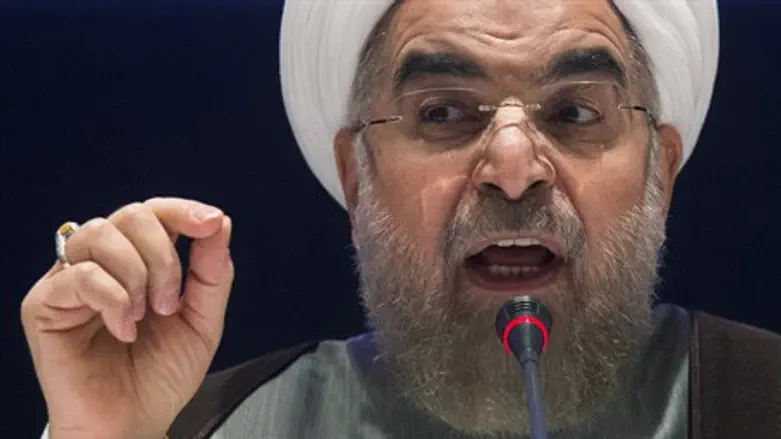 Iranian President Hassan Rouhani
Reuters
Iranian President Hassan Rouhani on Saturday pressed calls for an investigation of the Saudi hajj stampede, in an address to the United Nations that highlighted Tehran's alarm over the tragedy, AFP reports.
Addressing a UN development summit, Rouhani expressed his "regret over the heart-rending incident" in Mecca on Wednesday as the death toll climbed to 769 including at least 136 Iranians.
The Iranian leader said he wanted to "emphasize the need for swift attention to the injured as well as investigating the causes of this incident and other similar incidents in this years' hajj."
The remarks came amid tensions between Iran and Saudi Arabia over the conflicts in Yemen and Syria that Riyadh views as a bid by Tehran to expand its influence in the region.
The wars in Syria and Yemen are among the key issues to be discussed during the UN General Assembly debate opening Monday, immediately after the development summit.
Turning to development, Rouhani spoke out against violent extremists that he said were killing aspirations to combat poverty and safeguard the environment in the Middle East.
"Terrorist groups crush the sustainable development goals," said Rouhani, a day after leaders adopted the 17 goals to end poverty, promote social justice and combat global change by 2030.
Iran's historic nuclear deal has opened up regional cooperation that will help advance efforts in the area of environmental protection, he said.
Rouhani was making his first visit to the United Nations since the nuclear accord was reached with the so-called P5+1 -- Britain, China, France, Russia, the United States, plus Germany.
Contrary to expectations, the Iranian leader will not meet with US President Barack Obama while in New York, but he is scheduled to hold talks with French President Francois Hollande on Sunday.
Rouhani will address the General Assembly debate on Monday, after Obama and Russian President Vladimir Putin take to the podium.