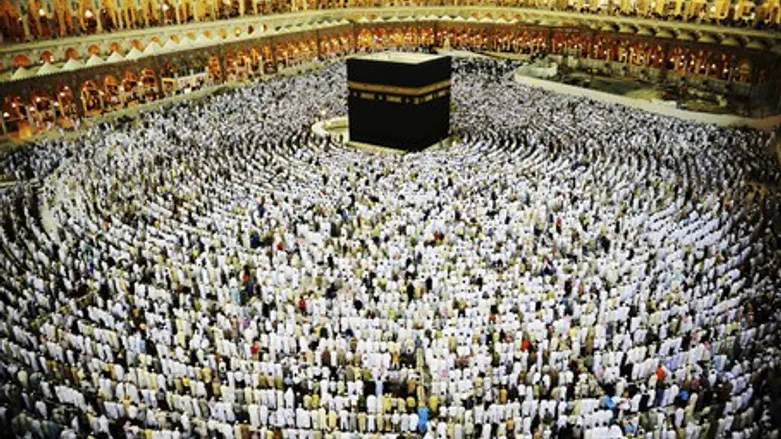 Muslim pilgrims (illustration)
Thinkstock
Iran demanded on Friday that it and other affected countries be represented in the Saudi investigation into the stampede that killed more than 700 pilgrims, including 131 Iranians, at this year's annual hajj pilgrimage.
"Countries such as Iran, which have suffered so much, should be represented in the inquiry to determine the causes of the catastrophe and to gain assurances that it will not be repeated in the future," First Vice President Eshaq Jahangiri said after an extraordinary session of the cabinet, according to the AFP news agency.
"There is no question about the poor management" of the pilgrimage and the "inexperience of security personnel" on the ground at the time, he added.
"The Saudi government is responsible and must respond," he said.
Shortly after the tragedy, Iranian Supreme Leader Ayatollah Ali Khamenei blamed the Saudi authorities, citing "improper measures" and "mismanagement".
"The government of Saudi Arabia must accept the huge responsibility for this catastrophe," he said.
Meanwhile on Friday, Tehran summoned Riyadh's charge d'affaires to ask for Saudi Arabia to cooperate in repatriating the bodies of Iranian victims of Thursday's stampede, according to AFP.
The state television website said Iran asked the "Saudi government to immediately cooperate to allow for the bodies of killed pilgrims to be repatriated".
Said Ohadi, head of Iran's hajj organization, has claimed the death toll is higher than Riyadh has officially announced.
"Some 1,500 people were killed in the disaster but the toll could well reach 2,000 according to reliable sources," Iranian news agencies quoted him as saying.
"Up to 365 Iranian pilgrims are still missing but this doesn't necessarily mean they are dead," he added.
Iran's blame of Saudi authorities echoes comments by senior Egyptian religious officials to Iranian media, in which the possibility was raised that Saudi authority over the hajj pilgrimage and Meccan holy sites might be divided among Muslim states.
Those comments came before the stampede, but after an unusual crane collapse two weeks ago at the Grand Mosque in Mecca.
The collapse killed 107 people and wounded 238 at the holiest site in Islam which houses the Kaaba cube Muslims pray towards, and it ironically took place on September 11, caused by high winds and a sandstorm.
(Arutz Sheva's North American desk is keeping you updated until the start of Shabbat in New York. The time posted automatically on all Arutz Sheva articles, however, is Israeli time.)