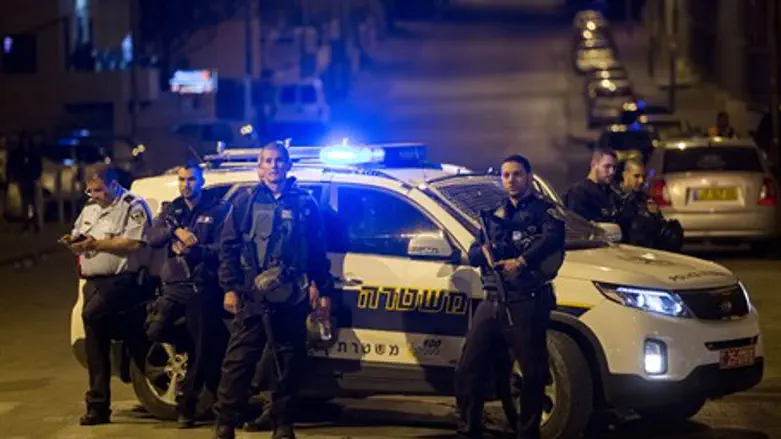 Police in Jerusalem (file)
Yonatan Sindel/Flash 90
25 year-old Yaakov Brami has been named as the man stabbed outside a Jerusalem club overnight Thursday. 
Another young man was injured in the brawl, which erupted outside King George Street; he has not yet been identified. 
Police have been searching for the perpetrator for most of Friday. 
It remains unclear whether the stabbing was criminal - i.e., a pub brawl that spun out of control - or a deliberate terror attack. 
An initial investigation revealed earlier Friday that just several minutes before the stabbing, tear gas was sprayed between the sides as an argument spun out of control at the pub.
Medical teams evacuated the two wounded youths to the hospital, where doctors were forced to pronounce the death of one of them.