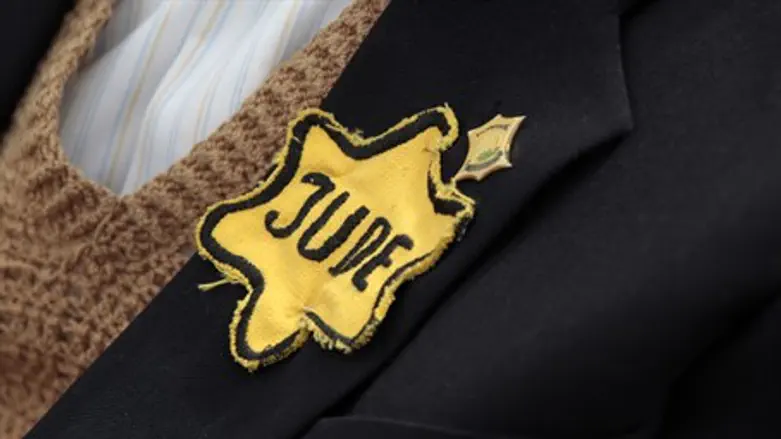 Yellow Star of David
Reuters
A Chicago news station came under fire on Wednesday after using the yellow Star of David Jews were forced to wear during the Holocaust as the accompanying photo to a segment on the Jewish High Holidays. 
As a WGN newscaster wished area Jews a happy Yom Kippur, the image of the yellow star emblazoned with "Jude" in its center atop blue and white stripes could also be seen on screen. 
Jews in European countries under Nazi occupation were forced to wear the humiliating badge during the Holocaust, beginning in Germany after Kristallnacht in November, 1938. 
Marc Karlinsky, the assistant editor of the Chicago Daily Law Bulletin, was the first to flag the photo, posting a screenshot of the WGN news broadcast on Twitter. 
The station quickly responded to Karlinsky's post, apologizing for "inadvertently using an offensive image in our story," adding they they "deeply regret the error."
In a later statement posted online, WGN said the image came from its picture bank and they "failed to recognize that the image was an offensive Nazi symbol."
"We are extremely embarrassed and we deeply apologize to our viewers and to the Jewish community for this mistake," the WGN statement said. "Ignorance is not an excuse."