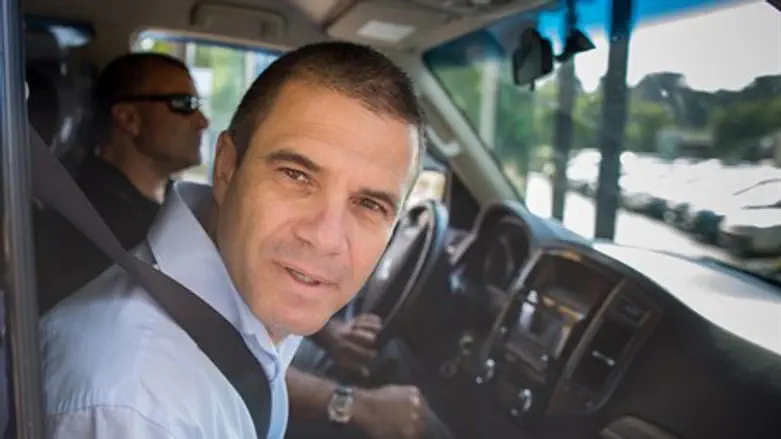 גל הירש
צילום: יונתן סינדל, פלאש 90
Minister for Public Security Gilad Erdan (Likud) has announced that retired Brigadier General Gal Hirsch withdrew his candidacy for police commissioner. Hirsch claimed that he is doing so because of the lack of a deadline for the already-lengthy vetting process.
"About a month ago I learned that Gal Hirsch is the designated candidate for the next police commissioner," said Erdan. "Gal is a good, moral, honest, and qualified man. He is a security expert with many years' worth of experience. Since that time, I am sad to say that Gal has gone through a campaign of slander, mudslinging, and character assassination. The public feels this and has expressed its great support for Gal as its candidate."
Prime Minister Benjamin Netanyahu also asserted his support for Hirsch tonight (Wednesday), stating that "Gal Hirsch is the right man for the post of Police Commissioner; I thought so then and I think so now." However, he added, "But our appointments process is long, arduous and damaging, and undoubtedly deserves reexamination. For a month already Gal Hirsch's good name has been trampled anew by critics. And for what? For agreeing to leave successful work and to report for a challenging and important national mission for all citizens of the state."
Hirsch led the IDF's Galilee Division during the Second Lebanon War in 2006. After the war ended, he was strongly criticized for his performance and resigned from the military. For the past few years he has overseen the Israel Leadership Institute and the security company Defensive Shield Holdings, Ltd.
Erdan has been strong supporter for Hirsch taking charge of the police, particularly because he is an outsider who may be able to bring new perspectives to the force.
It is not yet known who will be appointed now. Bentzi Sau, a career member of the Border Guards, was considered the runner-up, though the selection committee may begin its search anew.